Music of the Month: February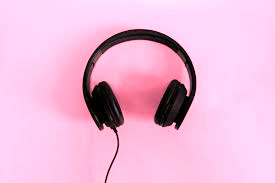 Welcome to Music of the Month! Your once a month spot for all the latest music releases. In February, many different artists have released different tunes for fans to enjoy. Here's a list of some of the music that has been released.
Tame Impala- The Slow Rush 
After their 2015 release of "Currents" band Tame Impala rose to fame in the Indie music world. The album included the band's most popular song "The Less I Know the Better" which paved the way for the band's success. Released on Valentine's day, Tame Impala's fifth album, "The Slow Rush" gave fans the band's traditional sound combined with a new aspect of creative instrumentals and mind-melting vocals. Songs like "Posthumous Forgiveness" and "Borderline" give off a nostalgic yet fresh feeling to listeners through the use of overlapping vocals. Staying true to their own personal style, Tame Impala's new album perfectly captures a reminiscent feeling to their past works while also introducing a new aspect of maturity to the band through lyrics.
Billie Eilish- No Time To Die
Eighteen year old Billie Eilish started her career at the young age of thirteen. In the past few years, Eilish has grown her following, leading to her being one of the top pop stars in the world right now. With the announcement of the new James Bond movie titled "No Time To Die", it was also released to the public that Eilish would be singing the iconic theme to the movie. Released on February 13th, Eilish's rendition of the James Bond theme no doubt did justice to the film. Orchestral melodies combined with the soft yet powerful voice of Billie Eilish perfectly captures the essence of the Bond Franchise.
Brent Faiyaz- F*** the World
Brent Faiyaz started his career in the rhythm and blues industry back in 2016 with his EP "A.M. Paradox" leading him to gain fame in the world of soul music. Released February 7th, "F*** the World" shows the relentless side of Faiyaz through lyrics discussing his overlapping relationships and his desire to make an impact in the world. The album titled track "F*** the World" captures a sense of determination to be seen while also showcasing the want to stay in the shadows through lyrics such as "Your *****caught us texting/You said 'Baby don't be mad you know how Brent is'". Overall, the album's eerie yet smooth harmonies combined with dramatic beats make for a statement making piece of work.
Leave a Comment