Road to Regionals: Water Polo victories mark first UIL season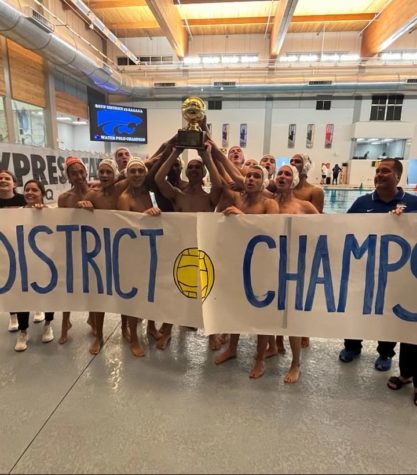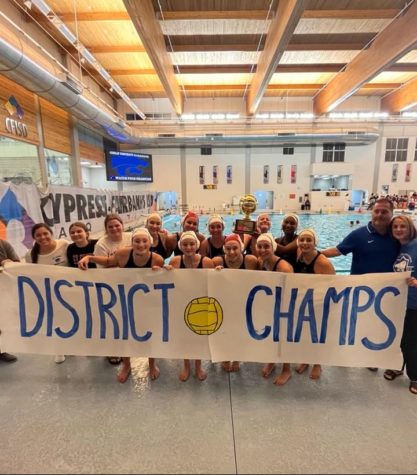 Cy Creek Girls' Water Polo team advanced to regionals after defeating Cy-Fair 30-4 at their Oct. 17 quarterfinals game, and the boys advanced to regionals after defeating Cy Ridge 29-1 Oct. 18 at the CFISD Natatorium.
On Oct. 14, both teams advanced to quarterfinals after the girls' team won 33-1 against Dulles and the boys' team won 24-7 against Ridge Point.
"[It] feels good after after three years of having some rough seasons always getting cut off at the last minute," senior Mitchell Gannon said. "It feels good to actually come in this time."
Coach Chandler has been teaching for 37 years, spending 16 of those years at Creek. Chandler is assisted by coaches Emily Laurel and Avery Solis.
This is the first year that water polo has been a UIL sport, and it has brought many changes for Creek's teams.
"[It] made it more difficult because of where they put the season, so a lot of teams have the share the pool," Chandler said. "It's at Bleyl [Middle School] and we have swim and play water polo at the same time."
Many of the water polo players have been in the sport since they were little, training and improving their skills.
"I started in my eighth grade year; this is going to be my fifth year in water polo," Gannon said.
Additional reporting by Luther Jones.
Story last updated Oct. 19 to reflect boys' victory in Oct. 18 game.
Leave a Comment