Students earn state FFA degree
More by Sam Billings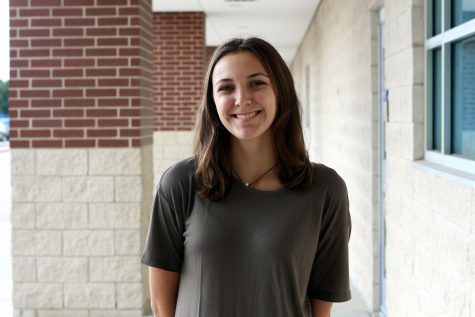 More stories from Sam Billings
Through hundreds of hours of hard work, six FFA members received their Texas FFA Lonestar degree. The following members received recognition: Amanda Billings, Jakob Trojan, Molly Meyer, Erika Garza, Karah Sanders and Megan Barker.
A ceremony hosted at the Texas State FFA convention in Dallas on July 13 honored the recipients.They walked across stage in front of fellow FFA members, shook hands with the state FFA president and received a gold plated chain to show this newly acquired level of membership.
"I felt nervous," Senior Jakob Trojan said. " [But I also felt] a sense of pride and accomplishment."
In order to receive their Lonestar degree, members must keep up with all receipts, maintain records in an online record book, document improvement in SAE projects, keep track of financial loss and gains, and provide community service hours. The Lonestar degree remains the highest degree of membership that the state FFA can bestow upon its members.
"It's a big accomplishment to receive your Lonestar," Trojan said. "It also shows members' dedication to the FFA organization."
View Comments (1)