Algebra l hosts carnival for EOC review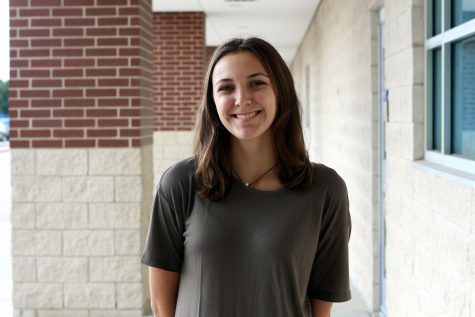 More stories from Sam Billings
To prepare for the EOC on May 9, algebra l teachers put on a carnival for students to review for the test.
Math teacher David Hunt said the carnival acts as a way for students to relieve stress before testing.
"It's just a chance to have some fun a couple of days before," Hunt said. "The STAAR is not the hardest thing that's gonna happen to them in life."
Teachers ran games that included cornhole, cup pong and the board game Pie Face. Students solved problems to win tickets to enter for prizes. Freshmen Dayla McClellan said her favorite part was watching her favorite teacher, Mr. Hunt get pie in his face.
"There's a lot of activities to do and it's fun," McClellan said.
Teachers created baskets of prizes for students to win with their tickets. Freshmen Jacqueline Davenport said the carnival makes her feel prepared for the test.
"My favorite part is seeing everyone have fun and talking to my friends," Davenport said.
Leave a Comment