Story by: Sienna Wight, Reporter

December 11, 2018

Filed under Opinion, Recent Stories, Showcase
For years the beauty industry showcased only "the best of the best". Women have had to look a certain way, have the "perfect" body, and most body types were not represented in the media. However, it appears as if a change has ensued within the industry. With numerous brands such as Thirdlove and Ae...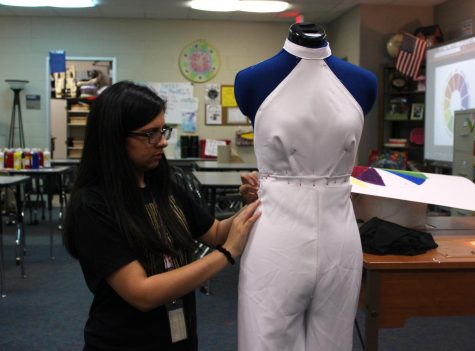 Story by: Lydia Estepp and Sam Billings

April 5, 2018
The annual spring fashion show will take place on Thursday, April 5 in the auditorium. Advanced fashion design students plan the entire show and design each of the clothing items featured on the runway. Fashion design teacher Amanda White said that students work on the show year-round and that the even...