The 2020 Golden Globes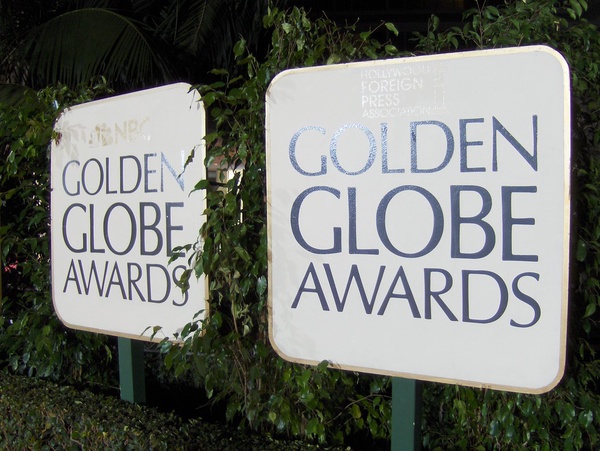 The Golden Globes, an award show for film and television, held its 77th annual show on January fifth. The show received high praise for bringing awareness to many political issues relevant in today's society. 
Ricky Gervais hosted for his fifth and final time, and to go out with a bang, he made many controversial jokes. He started with banter around Felicity Huffman and the college admission scandals by suggesting that she had made the license plate on his personal limo. Gervais also took jabs at many celebrities in the room, most notably, Leonardo Dicaprio. Gervais talked about the premiere of Dicaprio's movie "Once Upon A Time…In Hollywood" and how his date would have been too old for him by the end of the movies runtime. Known for dating younger women, Dicaprio took no offense to the quick quip and laughed it off.
This year, the Golden Globes made history in many ways. Awkwafina became the first performer of Asian descent to win a Golden Globe award in a lead actress film category for her role in "The Farewell." The film tells the story of a young woman named Billi (Awkwafina) whose family decides to keep the news of a terminal illness from the family's elder, Billi's grandmother. In her acceptance speech, Awkwafina thanked the director of the film for "giving her the chance of a lifetime," to close her speech she made a witty remark regarding her father by saying, "I told you I would get a job dad."
Like most award shows, fashion plays a substantial role. The Golden Globes lived up to that standard and provided some astonishing looks. Billy Porter, famous for bringing a remarkable style to the red carpet, attended in an all white suit with a lengthy cape like fabric coated in feathers trailing behind him. Joey King, one of the many young actresses attending the show, also came dressed to impress in a stunning back and white dress that looked like a walking optical illusion. The dress had shoulder cutouts, and black and white wings that ruffled with each of her movements.
The Golden Globes are an annual excitement for those in Hollywood, and those at home watching their favorite actors and actresses. The Globes allows all alike to come together and appreciate the sensational and modern art of the previous year.
Leave a Comment