Fashion Design Heads to Space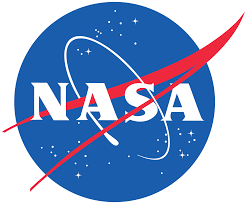 With all of the new advancements in space technology, a need for storage space has arisen. To deal with this dilemma, the National Aeronautics and Space Administration (NASA) chose the Cypress Creek Fashion Design class to help the trainees by making special duffle bags.
Due to the rigorous process, making the duffel bags will take some time. The students of fashion design will have the whole school year to complete the bags.
Junior Aditi Ganti, one of the seven fashion design students selected to help create the duffle bags, couldn't wait to help when she heard about the new project.
 "All of the fabrics, patterns, and measurements were provided, and we just had to go off  of what they gave us," Ganti said. "We get to use industrial machines to make them like how they would in a real life clothing company."
The students of fashion design have enjoyed working with NASA. Such an amazing opportunity does not come often, so the students want to make the experience as memorable as possible.
"We actually get to go to NASA later this year, to see all of the behind the scenes aspects." Ganti said."I think it's really cool to have the opportunity to experience my career choice in high school, so that I am more prepared for the future."
Leave a Comment