A look at Texans quarterback options
More by Justin Sloane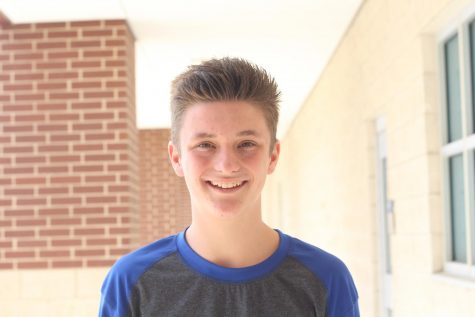 More stories from Justin Sloane
The Brock Osweiler era in Houston officially came to an end roughly a month ago, and the Texans have remained quiet after the blockbuster trade to ship their $37 million quarterback to Cleveland. The Texans forked over Osweiler's contract and a 2018 second round draft choice for a fourth round pick.  
Take a look at the Texans' quarterback options for 2017:
Colin Kaepernick: Colin Kaepernick, a dual-threat quarterback that can attack a defense with both his arm and his legs, and one that Bill O'Brien can adjust his system to fit his talents. He just came off of an impressive 2016 campaign, throwing for 2,241 yards, completing 59.2 percent of his passes, 16 touchdowns, 4 interceptions and a career high, 6.8 yards per carry.  Despite having his best season since his 2013 Super-Bowl run, his controversial protesting and high price tag has kept him from signing so far and keeps him out of Houston.
Likelihood: Likely
Tony Romo:  If the Texans want to focus on winning, Romo makes a lot of sense. A proven NFL starter, Tony Romo can lead a team to the Super Bowl. At 37 years old, Romo starts his final run at the Super Bowl, and the Texans have the pieces for him to come in and make a legitimate run. Only missing a quarterback and letting go of Osweiler's contract, it looks like the Texans decided to wait for Dallas to release him to pull the trigger. On the downside, Romo has only appeared in five games in two years, had two back surgeries and a broken collarbone. With his high injury risk, Houston would probably place a lot of incentives on his contract IF a deal goes through.
Likelihood: Unlikely
Jimmy Garoppolo: Garoppolo, another unproven quarterback with a small sample size and a lot of unknowns. Garoppolo appeared in three games during Tom Brady's four-game suspension (for deflate-gate) and played pretty well. He completed 68.3 percent of his passes for 502 yards, four touchdowns, no interceptions and a passer rating of 113.3. His lack of experience could keep Houston from striking a trade (since he currently holds a contract with New England), and the asking price from Bill Belichick and the Patriots, looks like a first round draft choice. I do not see the Texans giving up a high draft choice for another unknown backup, since that has not worked out in their last three attempts in finding a franchise passer.
Likelihood: Unlikely
Johnny Manziel: The most intriguing quarterback to talk about on this list nobody really knows his potential on the field after missing an entire season due to rehab "to get his life back on track."  Many know his off-the-field concerns present an issue and act as the main reason for his unemployment, but Manziel has publically stated he wants to make an NFL comeback. During his short span in the NFL so far, Manziel has not played horribly, appearing in 14 career games, throwing for 1,675 yards, 7 touchdowns and interceptions. While I do not believe that Manziel will land in Houston this season, it makes a lot of sense. If Houston decides to bring him in, it will save a lot of room in cap-space, as he will only demand the league minimum, as he desperately needs a second opportunity. This allows Houston to use their first round choice on a much needed offensive lineman to protect Manziel, and give him the most time inside the pocket as possible. Houston has a talented wide-receiver group, including star, Deandre Hopkins, who can act as his go-to receiver. With the Super-Bowl caliber defense and powerful rushing attack led by Lamar Miller, Manziel has a chance to come in here and compete. That being said, if Houston only gives Manziel a one year deal, with little-to-no guaranteed money, and if he makes JUST ONE poor decision off the field, let him walk. Even though this makes a lot of sense, Bill O'Brien and their coaching staff probably will take the chance on him.
Likelihood: Highly Unlikely
Jay Cutler:  Cutler ranks as the most under-the-radar quarterback on this list. He has proven to everyone he belongs in this league, yet nobody believes in him. Looking strictly at numbers, over the course of Cutler's career, he has thrown for 32,467 yards, 308 TDs, 146 INTs, and a career passer rating of 85.7. If a team needs a quarterback, competes as play-off contenders, and saw these numbers, teams would find themselves in a bidding war for him, especially since he sits at the age of 33. In today's day and age, he could not play as a Super Bowl caliber quarterback with his lack of leadership and decision making. Although, a Cutler deal to Houston makes a lot of sense, Texans owner Bob McNair has already stated that the Texans do not have an interest in signing the former Bear.
Likelihood: Unlikely
Deshaun Watson (or any Draftee): In 2002, the Texans' first year of existence, they drafted their most recent quarterback. Sitting at No.25 in the draft and having their top draft options already selected, a quarterback here would benefit Houston. If the Texans have a guy they absolutely want, then a trade up in the draft makes sense. Houston SHOULD NOT give up future picks to move up because they desperately need players; if they do not have a guy they 100 percent want, it would take a lot of picks to move up significantly to the top of the board. That said, the Texans might wait until they have a higher pick and see the available quarterbacks when they go on the clock. If another team has not chosen their guy, you best believe the Houston Texans will take him.
Likelihood: Likely
Kirk Cousins: Kirk Cousins would make the Texans top Super Bowl contenders immediately.  Cousins has proven in two consecutive seasons that he belongs in the NFL as a starter and possibly, a franchise quarterback. Over the past two season Cousins has thrown for 9,083 yards, 54 touchdowns, and 23 interceptions with a QBR around 99. Cousins produced these impressive numbers with a subpar receiving core, an ineffective running game and a bottom tier defense. Imagine if Cousins went to Houston. All aspects of the Texans outrank the Redskins, so making Cousins a part of the team would only make them better. The Washington Redskins have recently franchise tagged Cousins, but they still "listen" for new trade offers.  If the Texans wanted to make a deal it would cost them a lot of their future; but again, it makes sense to make the sacrifice considering where the team stands right now. It would likely cost them 2 high draft picks (including a first rounder), and 2 later picks, which may cause the Texans to look at other options. The asking price is just too high.
Likelihood: Highly Unlikely
Leave a Comment