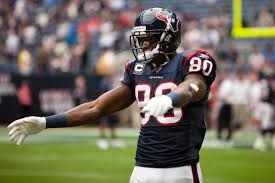 Story by: Justin Sloane, Reporter

April 20, 2017
The Brock Osweiler era in Houston officially came to an end roughly a month ago, and the Texans have remained quiet after the blockbuster trade to ship their $37 million quarterback to Cleveland. The Texans forked over Osweiler's contract and a 2018 second round draft choice for a fourth round pick....
Story by: Nick Mauldin, Sports Editor

October 16, 2012
Senior quarterback Zach Williams doesn't have the time. Time to be nervous. Time to be upset. Time to be frustrated. In fact, the only things he has time for are school and football. But the third-string quarterback said he's not consumed by all the critics and outsiders. He's only determined ...