Rockets seek success
More by Samuel Stuchbery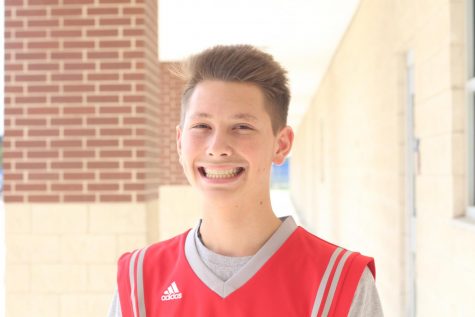 More stories from Samuel Stuchbery
After becoming the ultimate disappointment in the National Basketball Association last season, the Rockets realized they needed major adjustments to revive the dream of winning an NBA championship. With Dwight Howard departing from the Rockets franchise, salary cap space increased. This allowed the Rockets to add essential perimeter shooters Eric Gordon and Ryan Anderson, as well as introduce newly acquired offensive powerhouse coach Mike D'Antoni.
Even though the Rockets drastically improved their roster on paper, they still couldn't convince the majority of sports analysts the legitimacy regarding the team. Though the Rockets enhanced their offense, their biggest issue regarding defense never gained acknowledgement in off season trades, making people assume the Rockets will again fall short of success.
Facing the Lakers on Oct. 26 for their season opener, the Rockets assumed they would start the season with a win. After a remarkable 34 point, 17 assists, and seven rebound game from star point guard James Harden, the Rockets eventually lost an offensive battle 114-120. Though the offense looked greatly improved putting up 114 points, their defense ultimately failed the team letting a young, inexperienced Laker team put up 120 points, confirming the doubts most analysts possessed.
During the next five games, the Rockets' defense continued to drag the team down, ranking toward the very bottom in defensive efficiency. With the defense disappointing on all fronts, the incredible play of James Harden averaging 31.5 ppg, 12 apg, and seven rpg, and supporting players Eric Gordon and Ryan Anderson stepping up, the Rockets maintained a record of 3-3, keeping the Rockets relevant in the playoff conversation.
Over the next four games, the Rockets showed significant improvements on the defensive end. Increasing their defensive efficiency from last to eighth, and their offensive efficiency ranking in the top seven, the Rockets began to look like a true contender in the west.
With James Harden playing at a championship caliber averaging 30 ppg, 13 apg, and eight rpg, and supporting players Capela, Anderson, and Gordon improving their play, the Rockets have the potential to possibly become a top seed in the west. However, expecting the Rockets to continue their fast-paced defense presents a difficult challenge, considering their head coach as well as players all center around offense. With an upcoming game against conference competitors Portland Trail Blazers, the Rockets will look to continue their improved defense and add another win to their resume.
View Comments (1)