Upcoming releases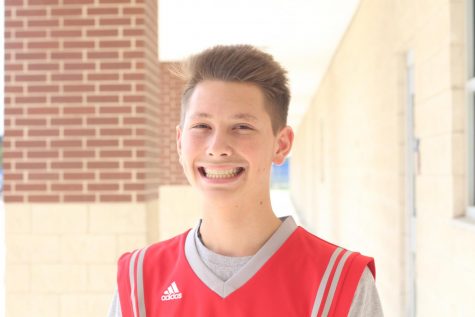 More stories from Samuel Stuchbery
November 17th
"Justice League"
After Batman V Superman and "Suicide Squad" received negative feedback throughout the film community and fans, many believed the DC Extended Universe (DCEU) would not recover. Then "Wonder Woman" made its debut earlier this summer and received overwhelming critical acclaim, reestablishing hope for the DCEU that had previously been diminished. Riding the momentum of "Wonder Woman," Warner Bros hopes to capture the same success with "Justice League," which lost its director Zack Snyder, resulting in Joss Whedon stepping in to do extensive re-shoots. With high anticipation, a stellar cast and the big screen debut of the DC heroes in the same film, "Justice League" will have many eager to rush out and see the movie on opening weekend.
"Wonder"
Based on the New York Times best seller, "Wonder" stars Owen Wilson, Julia Roberts and Jacob Tremblay. The film revolves around August Pullman (Jacob Tremblay) a fifth grader born with facial differences, enrolling in a public school for the first time. He must navigate through a difficult journey, learning and teaching life lessons along the way. With the inspiring and heartwarming story line and great actors portraying these characters, this film is almost guaranteed to win the hearts of its viewers while simultaneously making them an emotional wreck by the conclusion of the movie.
November 22nd
"Coco"
Pixar's newest film "Coco" centers around Miguel (Anthony Gonzales), wanting to become an accomplished musician like his idol Ernesto de la Cruz, despite his family's generational ban on music. After a series of events, Miguel embarks on a journey with the dead to unlock the real story behind his family history. With the trailers displaying excellent visuals, an intriguing storyline and a strong presence of Latino culture, "Coco" seems like a must see for lovers of animation, culture and substance.
"Darkest Hour"
"Darkest Hour" focuses on newly appointed British prime minister Winston Churchill (Gary Oldman) during World War II, as the unstoppable Nazi forces advance and corner the Allies on the beaches of Dunkirk. Churchill must confront some of the most difficult decisions of his life that will ultimately change the course of world history. With Academy Award nominee Gary Oldman completely dedicated to the role of Churchill and early positive reviews coming out of film festivals, "Darkest Hour" seems like a potential success when it hits theaters next weekend.
Leave a Comment