Oscars nominations announced
Hang on for a minute...we're trying to find some more stories you might like.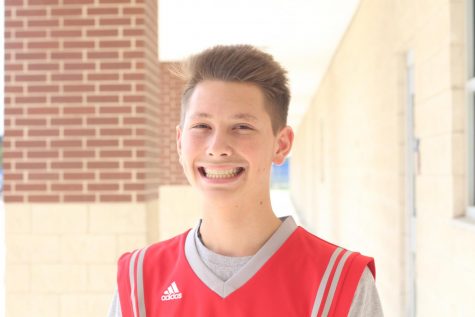 More stories from Samuel Stuchbery
With the 90th annual Oscars approaching, Tiffany Haddish and Andy Serkis announced the nominees Tuesday morning. Leading the competition with thirteen nominations is Guillermo del Toro's "The Shape of Water" which previously received awards from the Golden Globes and the Critics Choice Awards. Following with eight nominations is Christopher Nolan's "Dunkirk" while "Three Billboards Outside Ebbing, Missouri" comes in right behind with seven noms. Surprise nominations include "Get Out" with four and "Phantom Thread" with six.  
The Academy Awards will air live on ABC on March 4.
Best picture
"Call Me By Your Name"
"Darkest Hour"
"Dunkirk"
"Get Out"
"Lady Bird"
"Phantom Thread"
"The Post"
"The Shape of Water"
"Three Billboards Outside Ebbing, Missouri"
Actor in a leading role
Timothée Chalamet — "Call Me By Your Name"
Daniel Day Lewis — "Phantom Thread"
Daniel Kaluuya — "Get Out"
Gary Oldman — "Darkest Hour"
Denzel Washington — "Roman J. Israel, Esq"
Actress in a leading role
Sally Hawkins — "The Shape of Water"
Frances McDormand — "Three Billboards Outside Ebbing, Missouri"
Margot Robbie — "I, Tonya"
Saoirse Ronan — "Lady Bird"
Meryl Streep — "The Post"
Actor in a supporting role
Willem Dafoe — "The Florida Project"
Woody Harrelson — "Three Billboards Outside Ebbing, Missouri"
Richard Jenkins — "The Shape of Water"
Christopher Plummer — "All the Money in the World"
Sam Rockwell — "Three Billboards Outside Ebbing, Missouri"
Actress in a supporting role
Mary J. Blige — "Mudbound"
Allison Janney — "I, Tonya"
Lesley Manville — "Phantom Thread"
Laurie Metcalf — "Lady Bird"
Octavia Spencer — "The Shape of Water"
Directing
Christopher Nolan — "Dunkirk"
Jordan Peele — "Get Out"
Greta Gerwig — "Lady Bird"
Paul Thomas Anderson — "Phantom Thread"
Guillermo del Toro — "The Shape of Water"