A Dog's Purpose is not to drown
Why not to see a Dog's Purpose
More by Libby Sullivan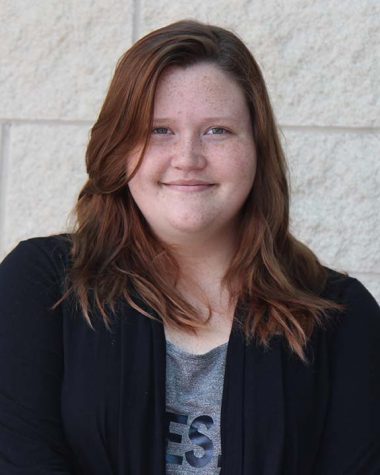 More stories from Libby Sullivan
Lovers of the book by W. Bruce Cameron highly anticipated the film remake of "A Dog's Purpose." Waiting to see the loving tale about the bond between human and animal come to life finally turned from dream to reality, but before students flood theaters hoping to see the loving faces of puppies on the big screen, they should take into consideration the treatment of the animals.
With the recent release of a behind-the-scene video where a trainer pushes a German Shepherd into rushing water, controversy has risen about other inhumane actions that may have occurred during the making of the film. To protest the cruel treatment of the dog in the movie, students should avoid seeing "A Dog's Purpose" in theaters.
Cameron wrote his novel as an inspiration to dog lovers, a way to show a bond no one actually has come to understand. Even though the movie's commercials may portray that same message, simply seeing the awful treatment of the animal behind close cameras completely defeats the purpose of Cameron's message.
With typical training methods, a owner usually has to dip the dog in the water and pull them out again to make a point that the water will not harm the animal. This helps the animal grow comfortable with the environment and would not scare or harm them. While those steps may have shown in the beginning of the clip, the trainer took his 'training' too far by blatantly shoving the poor dog into a rushing current. In the clip, the German Shepherd fears the swift current and obviously wants to avoid it at all costs. The so called training methods seen in this clip can not actually qualify as training, it qualifies as animal abuse. The same abuse seen by facilities such as Seaworld to make the animals do tricks for entertainment.
Visiting their favorite theater and sitting down for a loving movie about the bond between people and animals may sound like a great way to spend an event-free weekend, a great way to relax. Maybe so, if the making of the film did not involve the cruel treatment of animals while crew members laughed in the background.
Seeing "A Dog's Purpose" will only endorse this sort of behavior, and even though it may get bad publicity now, seeing the movie in theaters will still make people think they can get away with cruel actions like the ones seen in this clip. For the sake of the animals, show some heart and some restraint and stay away from this movie.
View Comments (1)