His Last Stand
More by Libby Sullivan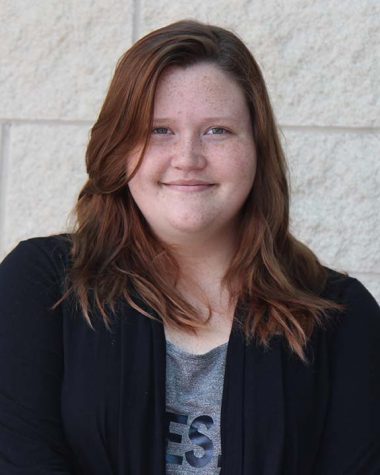 More stories from Libby Sullivan
Hugh Jackman made his first appearance as Wolverine in the 2000 production, "X-Men," directed by Bryan Singer, and had every fan of X-Men hooked. His dedication to the character and his amazing ability to perfectly play the role of a brooding, buff mutant became more prominent throughout his time playing Wolverine. Now, after 17 years of playing his iconic role, Hugh Jackman has decided to throw down the claws. He left behind quite a few memorable scenes from past films like "X-Men: Apocalypse," "The Wolverine," "X-Men: Days of Future Past" and many other X-Men and Wolverine spin-offs; but with his final role in the 2017 film "Logan," Hugh Jackman has left behind a legacy.
"Logan" obviously still centers around the life of Wolverine; except now they year is 2029, mutants have become a rarity and Logan turned in his lifestyle of fighting alongside (or not) the X-Men for a job driving a limo. Professor Xavier has fallen into his care with a neurodegenerative disease that causes the professor to lose control of his telepathic abilities. In short – Logan calls the professor crazy, keeps him away from people and pretty heavily drugged. Suddenly Logan's routine of just staying alive derails when he discovers a new mutant, one with abilities very similar to his, and questions start to rise. As Logan takes care of Laura, he realizes her past hides more than just how she got her abilities, it hides missing links to Logan.
As soon as I left the theater, "Logan" became one of my favorite X-Men films. The beautiful effects and wonderful acting seen from Hugh Jackman (Wolverine), Patrick Stewart (Professor X) and Dafne Keen (Laura) would have sufficed in captivating me for the two hours on screen, but director James Mangold took his film a step forward with an enticing plot and character reveal.
In this movie we finally see Logan for real. In past movies, plots have revolved around his mutant abilities and his progression towards becoming a stronger version of himself, but in "Logan" Hugh Jackman plays a person before he plays a superhero. With the character of Logan reaching the ripe old age of 149 years, he seems to have lost his mojo as seen in previous films. He avoids confrontation, sticks to his job and tries his best to keep the claws away. Logan now faces something he thought he never would, death; his healing powers continue to slow and he finds himself giving up on what life he has left. With the situation, the typical character of Wolverine fades and Hugh Jackman embraces the humanity of Logan and brings to light a new aspect of the character.
"Logan" had the perfect mixture of gore, action and sentimental moments to create a film with a lasting impact. Director Mangold brought a new life to X-Men movies and left a legacy for Hugh Jackman's iconic role as Wolverine.
Leave a Comment