Lyrical genius
Rising star rapper John Hoang shares his music story
More by Sam Stuchbery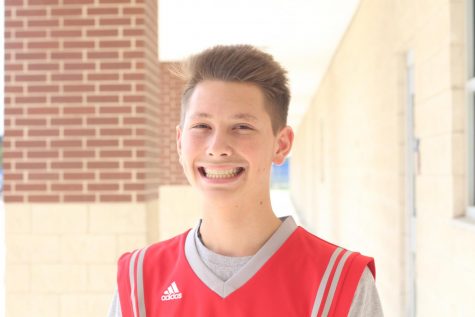 More stories from Samuel Stuchbery
Internalizing feelings.
Analyzing piano chords.
Exploring melodies.
Just a few techniques utilized by the up-and-coming-rapper John Hoang. Using his determination and passion for the art of music, Hoang has written and produced multiple songs, leading to thousands of views on his YouTube channel "John Hoang."
He discovered his love for music while growing up, and began writing raps at the age of 13. As time progressed, his rap interest evolved into the technical process and creation of beats instead of just lyrics.
"I starting making beats everyday and pushed myself to learn," Hoang said. "I was just really, really interested in trying to make really good beats."
His interest in rap eventually gravitated towards producing music, but he continues to find time and inspiration to write his own lyrics; many of which include details about his personal life and future goals.
"Usually it depends on how I'm feeling in life and basically what I'm going through," Hoang said. "I write better at night, because that's when you get your late night thoughts and stuff."
Hoang's passion for making beats and determination for success in the entertainment field drove him to improve his work. Through a mixture of self-teaching methods, Hoang has continued to progress in his music career.
"I was half self-taught and the other half was me watching YouTube tutorials and just having the drive to want to learn more," Hoang said.
Hoang proves practice makes perfect through his countless hours of contribution to improving his skill set.
"I make beats almost everyday. Every beat I make, I try to make it [as] different as possible," Hoang said. "I have so many unfinished/unreleased beats sitting on my computer that will probably never see the light of day."
Although in the past year he has taken a break from releasing new tunes, this summer Hoang plans to focus on creating more music for his fans to enjoy.
"In the summer I'm planning to drop a ton of songs. I really want to improve my production as much as possible. I'm not focusing on promotion, but more on my craft," Hoang said. "I also wanna try some R&B type of records. I'm really excited."
Leave a Comment