Rally for the cure
Key Club prepares to host first annual field day for a cause close to home
More by Emma Ruggiero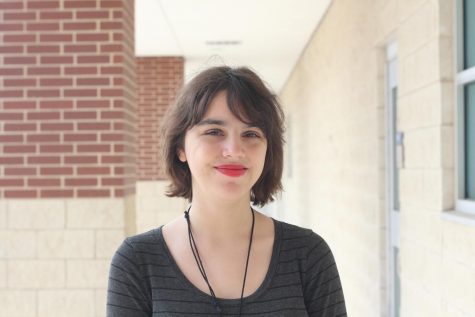 More stories from Emma Ruggiero
Even though he could not cure cancer, he decided he had to help.
Hosted by the members of Key Club, with sponsor William Lally, the breast cancer awareness marathon and field day event will take place on Saturday, Feb. 11 from 9-11 a.m. Attendees have the option to either participate in an one-hour relay race or play field games – such as an egg toss, balloon toss and a three-legged race – in teams of five. This event will raise money for the American Cancer Society, a foundation that raises both awareness and funds for almost one hundred different types of cancer.
"Personally, I began running about five years ago as just a way to have something to do and stay fit," Lally said. "At the same time I started running, my mother was diagnosed with breast cancer, and so I used it as an opportunity to start raising money for breast cancer at that time."
When Lally found out of his mother's illness, his running turned into a special cause for raising awareness and funding for breast cancer. After hearing about former Key Club sponsor Sylvia Ford's diagnosis, Lally decided to bring his passion to school. Teaming up with Key Club, Lally organized the event to help find a cure for the disease.
"Every year our Texas-Oklahoma Key Club region picks some charity or group to focus its fundraising efforts on, and this year it was the American Cancer Society," Lally said. "This just happens to be coincidental with Mrs. Ford's diagnosis, but it definitely puts a face and name to it and makes it more meaningful for us."
The common desire to help people like Ford motivated the members of Key Club to band together and make the event possible. Lally encourages students to attend and show support for cancer patients like Ford.
"You're helping people at Cy Creek, and you're helping people in our community, and you're supporting them in their fight against cancer," Lally said. "I think that's pretty important."
Moreover, Key Club does not intend to simply raise awareness for the disease. Rather, they hope to tie in a personal element and leave a large impact on students and their families.
"I think we all understand that [cancer] exists, but to have people understand that there are people around us that have it, and we should do what we can to help them," Lally said. "It doesn't matter how small or big that is, but we should do something."
Visit room 2718 to pick up a registration form.

Leave a Comment