Stranger Things season 2
Predictions and a new trailer
Lydia Estepp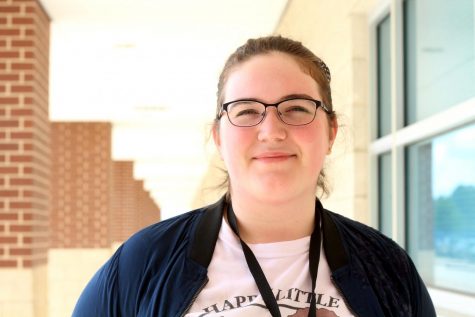 More stories from Lydia Estepp
The popular Netflix series "Stranger Things" released their first trailer for season two on Feb. 5 and should air on Oct. 31, exciting fans and hyping up the future of the series.
After an incredibly successful first season, which generated a huge following and secured a spot in American pop culture for years to come, Stranger Things promised to return with a new season even better than the first. In the months following the release of season one, fans  speculated what new surprises the show would come up with.
Spoilers ahead! If you have not watched season one or do not want to know the contents of the new trailer, you should not read further.
For those who need a refresher, season one focused on a 12-year-old named Will Byers (Noah Schnapp) who disappears one night, causing his mother (Winona Ryder), Sheriff Hopper (David Harbour) and Will's friends to search for him. The characters soon discover a mysterious conspiracy surrounding a government laboratory and the existence of a dark parallel universe called the upside down, home to a terrifying monster who can travel between the two worlds.
At the end of season one, the characters managed to rescue Will Byers from the upside down, but many theorized that Will has not yet reached safety. The new trailer shows Will undergoing scientific tests, struggling with some sort of lingering supernatural force. This suggests  Will's time in the upside down continues to affect him and will return as a plot point in season two.
In season one, the character Eleven (Millie Bobby Brown), a waffle-loving child with supernatural abilities, disappeared after defeating "the demogorgon," the creature from the upside down. However, a brief flash of her face in the new trailer suggests she may return in the new season.
The trailer revealed another surprise; a new monster. While never actually shown in the trailer, several drawings appear that depict a large, mysterious and shadowy beast that will most likely pose a new threat to the characters.
Fans still have about seven months until the season comes out on Halloween, so everyone has plenty of time to theorize and get excited. Hopefully the new season will  live up to the show's insanely well-received first season.
Leave a Comment