Student athletes sign at spring signing day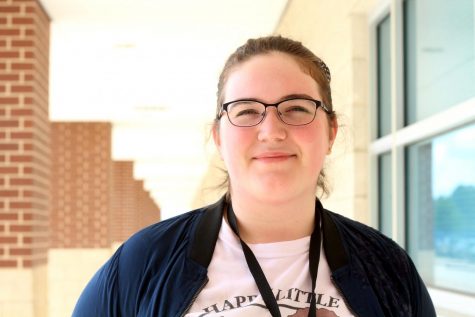 More stories from Lydia Estepp
In order to commit to their college teams, student athletes signed at the spring signing day ceremony on April 11.
"I've worked really hard to get here so the fact that it's here is awesome," softball player Casey Irvin said.
Irvin signed with Northwestern State University of Louisiana. She said she started playing softball because she was inspired by her sisters who both played.  
"Coach Picketts is really awesome and the team has a really cool chemistry," Irvin said. "High School and tournament ball is a completely different beast than college ball, so I'm excited."
Golfer Kelly Swanson signed with the University of Houston Victoria. Swanson said she originally played water polo, but eventually discovered her love and talent for golf.
"I'm looking forward to my team and then my coach. I'm really excited to have the coach I'll have there," Swanson said. "I think it will be the best fit for me."
Kenny Freeman signed with Sam Houston State University for track. He said he chose the college because of their excellent forensics program.
"I'm looking forward to the competition. I'm looking forward to the change in scenery and being on my own in college," Freeman said. "It's one big experience that I'm going to cherish."
Freeman said he has competed in track since he was a little kid and that signing felt amazing.
"It's always been a dream of mine to play in the next level, and I've been working towards it my whole life," Freeman said. "It feels good to have finally done it now."
Leave a Comment