Story by: Mykiah Brown, Business Manager

April 3, 2014
To aid the freshmen in choosing a new program of study, the faculty and administration held Academy Night on Feb. 26 and featured and highlighted the main selling points of each academy. "Academy Night showed me what type of things and what academy I wanted to get in for the rest of high school,"...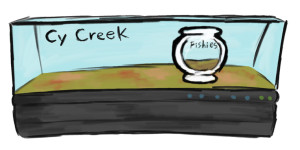 Story by: Staff Editorial

March 28, 2013
Next school year, incoming freshmen will have their own academy, separate from the other three grades. This separation will allow ninth-graders to learn expectations and give them more time to decide on what academy to choose. Freshmen need a strong and firm hand from administration guiding th...