Creek Girls' Water Polo Team Places First at Maeve the Brave Tournament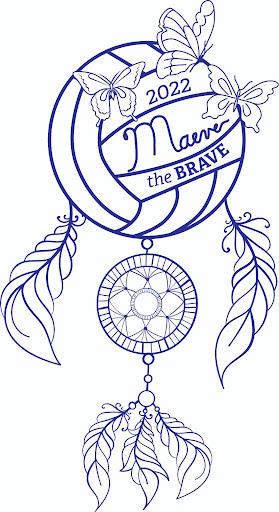 Over spring break, the Cypress Creek water polo team competed against seven other schools in the seventh annual "Maeve the Brave" water polo tournament held March 17-29, 2022.
The final match of the tournament was between the St. Agnes Academy team and the Cypress Creek girls' water polo team. Both teams fought hard, but the Cougars took home first place.
"I am so ecstatic," said senior Lilia Hayduchok, one of the girls' team captains. "It made my senior year that we were able to win this tournament. We haven't won it in a few years, and we haven't even been able to have the tournament because of Covid. It's so nice to win it all finally."
Another team captain, senior Anya Carlson, considers the team's future as water polo becomes a UIL sport. "Moving away from this tournament, we'll have to keep working hard to not get in our heads," Carlson said. "We need to humble ourselves and remember that we can always improve. Moving into UIL, we need to learn all of the new rules and learn how to play the game differently."
Anya is proud of winning, but she credits her coach, Jeff Chandler, for his role in the team's success.
"Thank you, thank you, thank you," Carlson said. "We wouldn't be here without you, and we could not be the team we are without you. You have taught us so many life lessons and water polo lessons."
The boys' team placed fourth in the tournament, but junior and team captain Mason Mote considers it a learning experience.
"We will work on communication as a team and working as a whole unit instead of individual players," Mote said. "We want to perfect the basics and advance from there."
The Maeve the Brave Tournament honors former Cy Creek Cougar Maeve Giardina.
Maeve Lynn Giardina was born Aug. 29, 2000 to Jeff and Nancy Giardina. During her first year at Creek, Maeve developed a passion for water polo. In 2015, Maeve was injured in a golf cart accident. Maeve fought for several days before dying as a result of her injuries. The Maeve the Brave Scholarship Fund Water Polo Tournament was founded in 2016 by Maeve's parents to honor her legacy.
At the tournament, spectators wore crazy socks and tutus, two things that Maeve loved. T-shirts designed by art teacher Anna Chaikan featured a dreamcatcher and butterflies.
This year, Maeve's parents provided 13 scholarships to the college-bound seniors who participated in the tournament. Cypress Creek seniors Anya Carlson, Lilia Hayduchok, Alexis Palmer, and Mason Schmitt were awarded scholarships.
According to the tournament's website, "The purpose of the Maeve the Brave Scholarship Fund is to award scholarships based on proceeds from the water polo tournament to deserving senior students in high school, in good academic standing, who play water polo, and with a proven record of helping others in their own communities."
"This tournament has been able to bring together so many teams for what they call the funnest tournament," said Renai Kerr, a tournament official and former Olympic water poloist. It's for a good cause, too. Not only are we helping Maeve's legacy live on, but we're also providing scholarships for students that need them. Being able to be a small part of something so big is worth every minute."
Leave a Comment