The Flint Water Crisis in 2019
Yes, that's still happening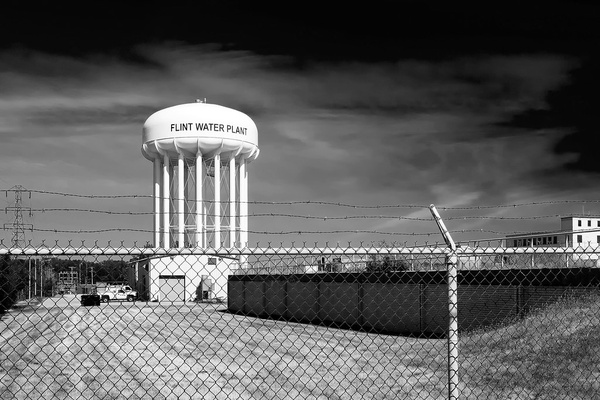 What began in April of  2014 as a way to cut down city spending morphed into city-wide health crisis that continues to plague the citizens of Flint over five years later. 
Flint, Michigan switched their water supply source to Karegnondi Water Authority from the Detroit Water and Sewage Department as a way to reduce costs in a time of financial struggle. During the transition, the town's water supply was, supposedly, temporarily transferred to the Flint river. Soon thereafter though, townspeople began noticing irregularities in their homes, with murky brown water leaving their taps. The suspicious colored liquid dripping from their faucets, due to lead poisoning and contaminated water supply, caused major concern and arose a severe public-health crisis.
The first complaints of contaminated water came by May, but city officials largely ignored them. By August, tests confirmed that E.Coli, amongst other things, had contaminated Flint's water.
After several organizations including the Environmental Protection Agency (EPA) and the Michigan Department of Environmental Quality (MDEQ) found the water in Flint to contain various hazards to the health of its citizens, the residents finally took legal action. The citizens of Flint filed a federal class action lawsuit on the grounds that city officials had "knowingly exposed Flint residents to toxic water" according to CNN.
For most people, the extent of their knowledge on the Flint water crisis stops there. Years have passed and most Americans choose to focus on more pressing and timely matters, but this story has not yet taken its final bow. 
As of June 13, 2019, prosecutors have made the decision to start their investigation from scratch. They have dropped "all impending criminal charges" in order to do so. Due to a press release from the Michigan attorney general, investigators have reason to believe that there was a discrepancy with the evidence collection in the case. 
For countless individuals, this means the wait for answers and retribution will take that much longer. Though the water source in Flint has returned to the Detroit Water and Sewage Department, the damage caused during the time of the switch does not change. The corrosive water ate away at the pipes of citizens, which placed a financial burden on said individuals in a time of financial downturn, over 90 people were hospitalized and at least 20 have died. 
View Comments(1)