Theater travels for Thespian event
More by Sam Billings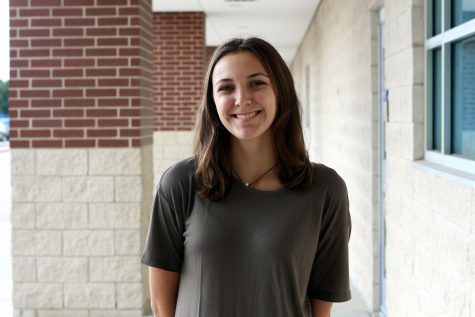 More stories from Sam Billings
The Cy Creek Theater Company will travel to Dallas on Dec. 2-4 for the annual Texas Thespians Festival which consists of competitions and workshops.
Students have the opportunity to compete in events such as set design, publicity/marketing, solo and duet musical and group acting. They can also watch shows from other schools in Texas. Senior and Drama Club President Rose Lindauer said she likes receiving experiences from the convention.
"I really like seeing the shows," Lindauer said. "[It's to] get a good experience and to see what a world of thespians is really like."
Junior Icis Hammond will perform a duet with senior Justin Vrana from the musical "Spring Awakening." Hammond said she feels nervous for the upcoming competition.
"It's my first year competing," Hammond said. "I'm really nervous about that. I'm very scared."
Along with the competitions, the theater department uses this trip to create close bonds between cast and crew members.
"Everyone gets really close over this weekend," Lindauer said. "Along with a bunch of stories and experiences and stuff, it also brings us super close."
The thespians event provides a convention specifically for theater participants. Lindauer said it feels like finding this sea of people that are similar to her.
"[It's] just being around people like you," Hammond said. "You feel like you're with a family. You don't feel like you're an outcast."
Ten competitors advanced to the National competition with three competitors receiving a perfect score:
Brendan Corbett in Sound Design
Allison McLain in Stage Management
Courtlin Parisher in Solo Musical
Natalie Barcenas in Scenic Design
Zuymar Bolivar in Solo Musical
Joseph Concha in Solo Musical
Miranda Duncan in Costume Construction
Alex Kerry & April Palm in Duet Musical
Rose Lindauer in Theatre Marketing.
Leave a Comment