FFA members compete in district leadership competitions
More by Sam Billings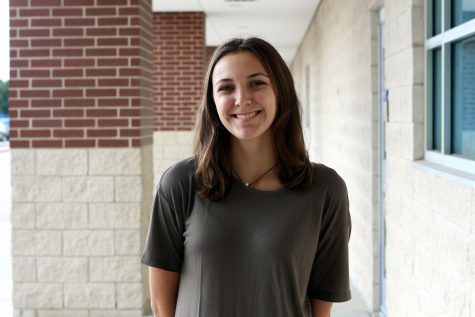 More stories from Sam Billings
Future Farmers of America (FFA) members competed in district Leadership Development Events (LDEs) on Thursday, Nov. 1 at the Berry Center. LDEs consist of FFA-related events such as creed speaking, public relations, quiz team, job interview, chapter conducting and other events.
Senior and President Amanda Billings competed in the Senior Chapter Conducting event where she and the other officers had to conduct a meeting using parliamentary procedure. The Chapter Conducting Team placed sixth in district.
"My favorite part of LDEs is building my public speaking, ability to work in a group and communication skills," Billings said. "I was super excited [to receive the banner] because all of our hard work paid off, and we reached our goal."
Freshman Nick Pinina competed in Junior Creed Speaking which consists of memorizing the FFA creed and answering questions regarding the creed. He received 10th place in the district competition. Pinina said he liked receiving the chance to bond with other FFA members that have the same interests and involvement in the chapter.
"I felt honored to compete against other great speakers and to represent my school in an FFA competition," Pinina said.
Billings said FFA and the leadership development events provide benefits to chapter members.
"They train people for future careers, and anyone who has the opportunity to be a part of
should absolutely do it," Billings said.
Competitors who bannered:
Libby Sullivan – Senior Creed Speaking
Jacob Shafer, Meagan Miller, Amanda Billings, Molly Meyer, Abby Jones, Jennifer Connor – Richardson, and Katelyn Watson – Senior Chapter Conducting.
Top ten in competition:
Sarah Beavers, Lauren Solice, Virginia Strickler, and Merrie Urban
Nick Pinina – Junior Creed Speaking
Placed competitively:       
Rebecca Hearen – Job Interview
Leave a Comment