Band prepares for bi-annual state competition opportunity
More by Lydia Estepp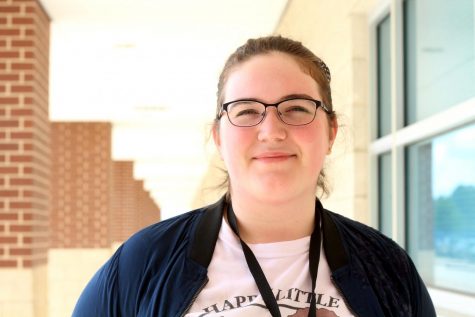 More stories from Lydia Estepp
To prepare for the bi-annual State Marching Band Contest, band students must prepare for both State UIL marching competition this October as well as the regular marching season.
To make it to State and receive recognition as one of the best bands in Texas, band must win all perfect scores at UIL and do well enough at area to qualify for a State spot. Senior Kaleb Vandervort said he feels excited for Creek's chance to make it to State for the first time.
"I hope that we make it to State, because that would be record breaking for our school," Vandervort said. "We've never gone before."
Vandervort, who plays trombone, said band prepares for the competition with hours of practice both in and out of school.
"It's really busy," Vandervort said. "On my own I just practice my music and try to make it sound as good as I can. It adds a lot of stress and late nights."
Junior Angie Gorman said the band's practice schedule consists of of a maximum of eight hours a week after school preparing their sets and going through their routine.
"The hardest thing to balance is outside classwork," Gorman said.  "[But I'm] super pumped."
While senior Mason Jones said he does not know if they will go to State, he remains optimistic and hopes that the band can make it to area finals again.
"I don't think we'll make it, but it will be fun," Jones said. "The experience of getting there is gonna be good."
Leave a Comment