Helping hands
Key club assists dogs in need
More by Emma Ruggiero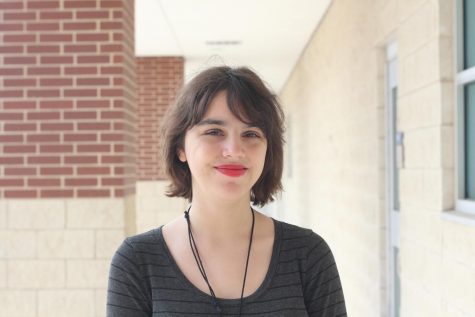 More stories from Emma Ruggiero
Continuing a much-loved tradition, members of Key Club gathered to volunteer at Poodle Rescue of Houston on Saturday, September 24. The event took place at 13302 Schroeder Road from 1-3 p.m.
"We go in there, and we just go straight to the dogs," Key Club's reporting secretary Elaine Pham said. "We wash dishes a lot, and we do a lot of laundry. We also walk the dogs, feed the dogs, and whenever it is very urgent, we clean up the poop."
According to senior vice president Anirudh Nair, Key Club chose the Poodle Rescue of Houston for its close proximity to the school.
"We were trying to get events closer, even though it's kind of in the suburbs and there aren't many volunteering opportunities, cause everything's [close to] the urban areas," Nair said. "That's one thing that seemed to attract about the poodle rescue is that it's close by and of course the dogs were great."
In addition to earning community service hours, volunteers can meet new people and improve their communication skills.
"You can interact with a lot of people," junior representative Liana Amaya said. "A lot of people go because it seems like a really fun place. You get to meet new people, and you feel good about yourself afterwards."
Senior Key Club president Hannah Felske said she greatly enjoys working with the poodles and has a special connection to the animals.
"This event is really near and dear to my heart, the fact that we get to work with dogs that don't have a home," Felske said. "I have four dogs, so being able to play with shelter dogs really just makes me feel better, and I know it makes them happy."
Additionally, Felske said she recommends volunteering at the shelter so students can have a
sense of self satisfaction and compassion.
"People should volunteer not only to serve their community but to have that fulfilling reward, like the feeling of doing something good without asking anything in return," she said. "I just love volunteering, and I think it's a great way to see and meet new people in your community and find out more about the world around you."
(To register to volunteer, email [email protected] or visit www.poodlerescueofhouston.org for more details.)
Leave a Comment