Timing doesn't have to be perfect
Jill Burkey's experience with having a long-term substitute
More by Brooke Bettes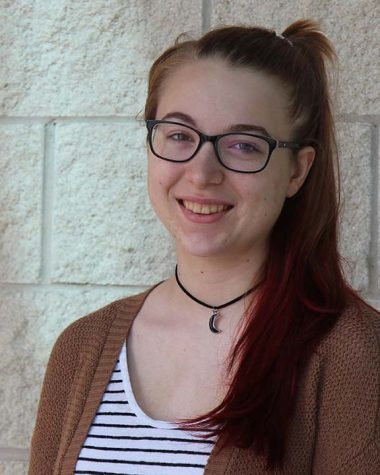 More stories from Brooke Bettes
Already having drastic changes in her life, Jill Burkey's emotions heightened when she discovered that she would not start the school year off as a teacher, but as a mother instead. Getting past the firsthand excitement of motherhood, Burkey realized something not so sweet: maternity leave. From August to November, she would have to have a long-term substitute to take her place, while she stayed at home caring after her baby girl, Stella.
"Who am I gonna get? Are they gonna be okay? What's it going to be like when I get back?" Burkey said. "Are they going to leave my room a complete mess? You never know what you're going to get."
Although Burkey felt worry in her heart, she came to terms with the fact that she had to trust the substitute would not let her down. She trusted the school to hire a substitute that would closely follow Burkey's orders.
"I was very pleasantly surprised," Burkey said. "The sub did an awesome job, and y'all loved her."
She now can say proudly that she has a newborn daughter. She struggled to come back to school after spending a great deal of time with her daughter. Now going back to teaching takes up a lot of time leaving less time for Burkey to spend with her daughter.
"It is very hard because I'm her mom, and I spent three months with her solid," Burkey said.  "And to leave her at home was really hard, because she's my baby."
Transitioning from one thing to the next can have its difficulties, and especially whenever it comes to students switching teachers. Students connect with one teacher then as soon as things get comfortable, the regular teacher comes back.
"I think they were very welcoming even though they got used to Karker," Burkey said. "But some were having a difficult time accepting me."
Burkey figured the ideal time to have a long term substitute, for both teachers and students, would most likely happen during the semester when the students already know the teacher and how they like to get things done. Nevertheless the timing for this happened undesirably.
"I was expecting things to change because it always does," Burkey said. "I was expecting it to be a difficult transition because not knowing me from the beginning of the year is always weird, and then getting to know someone else so well, it's always going to be a weird transition."
Now that feelings of calm have replaced the original feelings of worries, Burkey feels comfortable with the long term substitute she had.
"Everyone has different ways of teaching with my instruction," Burkey said. "She's still a different person."
View Comments(1)