New flicks on Netflix
Upcoming streaming titles on Netflix in April
More by Alexis Garrison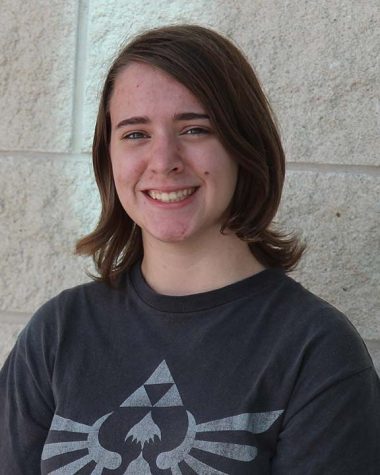 More stories from Alexis Garrison
Netflix constantly updates its streaming queue. Every month new titles appear for genres of all types and people of all ages. April showers viewers with new picks from old classics to new blockbuster hits, assuring fun for everyone.
"A Nightmare on Elm Street" (1984) – April 1




This American horror classic revolves around teenagers who die in their dreams by a paranormal murderer named Freddy Krueger. As the others die one by one, heroine Nancy Thompson must find out a way to kill him before he kills her. "A Nightmare on Elm Street" established the horror genre in film and even inspired the creation of another classic horror film, "Halloween."

"Schindler's List" – April 1




A biographical drama about German-occupied Poland in World War II, "Schindler's List" covers the true story of German businessman Oskar Schindler, who takes financial advantage over Poland's oppression. Schindler hires hundreds of Jewish people for his business as cheap labor, but soon realizes their employment keeps them from going into the notorious death camps. With his newfound empathy, Schindler struggles to keep their jobs and tries to employ more Jewish people for his workforce before Nazis can send them off to death row.

"Win It All" – Netflix Original – April 7




This movie stars a gambler named Eddie Garrett who steals a duffel bag full of cash from an imprisoned friend who trusted him to watch it while he served time. Unable to resist temptation, Garrett uses the money for himself and spends all of it. When Garrett learns his friend's sentence shortened, he decides to gamble until he wins all the money back before his friend realizes. This lighthearted film has a sense of character and drama while Garrett comedically tries to figure out  how to get the stolen money back.

"Kubo and the Two Strings" – April 8




A children's stop-motion animation film, "Kubo and the Two Strings" follows a young Japanese boy named Kubo, who has lived a quiet life until evil spirits turn his world upside down. Battling gods and monsters along the way, Kubo, with his new companions, Monkey and Beetle, go on a quest to save his family and learn the cause of his father's death. With the aid of only his shamisen, a magical stringed instrument, Kubo must find his fallen father's samurai armor to set the world right again.

"Bill Nye Saves the World"  – Netflix Original – April 21




Bill Nye the Science Guy airs once again on this new Netflix Original show, "Bill Nye Saves the World." Nye will cover various issues and myths regarding the world today and explain the reasoning for these topics from a scientific point of view. Presenting a scientific explanation from politics to pop culture, Nye analyzes the everyday world.




 

"The Prestige" – April 21




Set in 1878, "The Prestige" follows two friends and stage magicians, Robert Angier and Alfred Borden, but when Angier's wife dies the two engaged in a heated rivalry. Blaming Borden for his wife's death, Angier decides to run Borden out of business by sabotaging his shows, causing Borden to fire back. The two make a competition to see who will perform a disappearing trick first to settle their rivalry, but all the while their lives fall apart.

"The Secret Life of Pets" – April 22




Starring pets in downtown Manhattan, "The Secret Life of Pets" starts off with a dog named Max, who lives a life of luxury. One night, Max's owner comes home with another dog named Duke, who fights Max for the love and attention of their owner and threatens to replace Max. The two then have to put their fighting behind them after they get lost in downtown, going on an adventure to find their way home.

"Disney's Queen of Katwe" – April 25




Based on a true story, this movie revolves around a Ugandan girl, Phiona, who lives a hardknock life. Her world turns upside down when she discovers that her outstanding ability in chess can change her life for the better. She rigourously competes in chess tournaments to chase the opportunity to escape her life of poverty.

"Dear White People"  – Netflix Original – April 28




This Netflix Original follows a ragtag group of minority college students who attend a predominantly white Ivy League school. The series covers how this group faces everyday racism and how they deal with living in a world full of discriminatory people. This television series draws inspiration from the 2014 film "Dear White People," which explores the racial identity of four African American college students as they shape their future.  
"Small Crimes" (2017) – April 28
This drama stars  former cop Joe Denton, who just got out of prison for attempted murder of a District Attorney. He returns home to resume a normal life, but his parents have disowned him and his wife has left him. Denton then has a run in with a crooked sheriff and mafia boss, and finds himself in a life-or-death situation.

Leave a Comment