Guess What's in February
Welcome to Fashion of the Month, your monthly source of information on all the trendiest fashion choices, whether it be a new watch or an outfit that will make you the center of attention. It's now the end of February, the second month into this new year and so far it's gone a little bumpy but nothing to worry about really, so far so good. Here's a list of some spicy fashion options for this month that can all be found at the website for the GUESS brand.
Checked Tailored Pants
Checkered pants are one of the more bold fashion choices, but if you can pull it off, then you are set to look like one of the most fashionable people wherever you go. The reason they are such a bold choice is because depending on how you compliment the pants with an outfit can really make or break the whole vibe you're going for. If you plan on wearing these pants then the suggestion is that you wear neutral colors such as a black shirt and black shoes and a watch to
accessorize with the outfit.
Camrie Off-the-shoulder top
A beautiful choice for not so cold weather is definitely a Camrie Off-the-shoulder top, something that comes in various colors and can be worn with practically anything so it's not a shirt that's one and done. The diversity that comes with this top is something scary because a diverse yet stunning outfit can be intimidating. This shirt comes in a light beige color as well as black which does matter deeply because if you get the beige version you would primarily be able to wear many different colors but for the black version you would want to try keeping your pants and shoes on the brighter side. You would possibly wanna wear white pants with black pumps for the black version which in the fashion industry would be a fit.
Eco Tie Dye Set
For an outfit like this you don't really need to coordinate pants and shirt because it is a set with pants and a hoodie. This outfit would do well if you just kept on adding on to the blue, white, and black. The shoes that would most likely look very good with this outfit is the Vans Old Skool Navy and White. To accessorize a nice necklace or some bracelets would add on quite well to the already put together outfit.
Green two tone diamond analog watch
Anyone who dabbles in fashion will know a watch is one of those items you always want to have because it is so versatile and can add so much to your outfit. The Green Two-Tone Diamond Analog Watch is one that would go well with a suit on the more colorful side such as a nice blue or a lovely green. Watches don't always add on to your outfit so be careful they can really hurt the outfit if you don't realize how they clash when they are put together.
Astra Crop set
The Astra Crop set is a very basic yet great outfit because it can be added on with other clothing items such as a shirt that you can color coordinate with your shoes to make your outfit really pop. A white shirt with the Nike Air Force 1 shoes would make that outfit more noticeable there also if you wear black instead that can keep you more out of focus. The set is a green crop hoodie and some green joggers that really conform to comfort and fashion at the same time. This outfit is great because you can do anything you want with it, you don't even have to add on to it, you can wear it as is.
Fashionable people of the month
Fashion is a part, albeit, a small part of any students high school experience and this month there are three students who have shown that they like to be fashionable on a daily basis.
Ky'yeala Woodland is a senior here at Cypress Creek. Ky'yeala can be seen popping off with a Burgundy Oh Snap Buttoned Off-Shoulder Crop Top off the shoulder shirt with Skinny Jeans that she cuffed at the bottom and Sandals with Silver straps. In the words of Ky'yeala and in the true spirit of fashion ¨Who knew burgundy could look this good?¨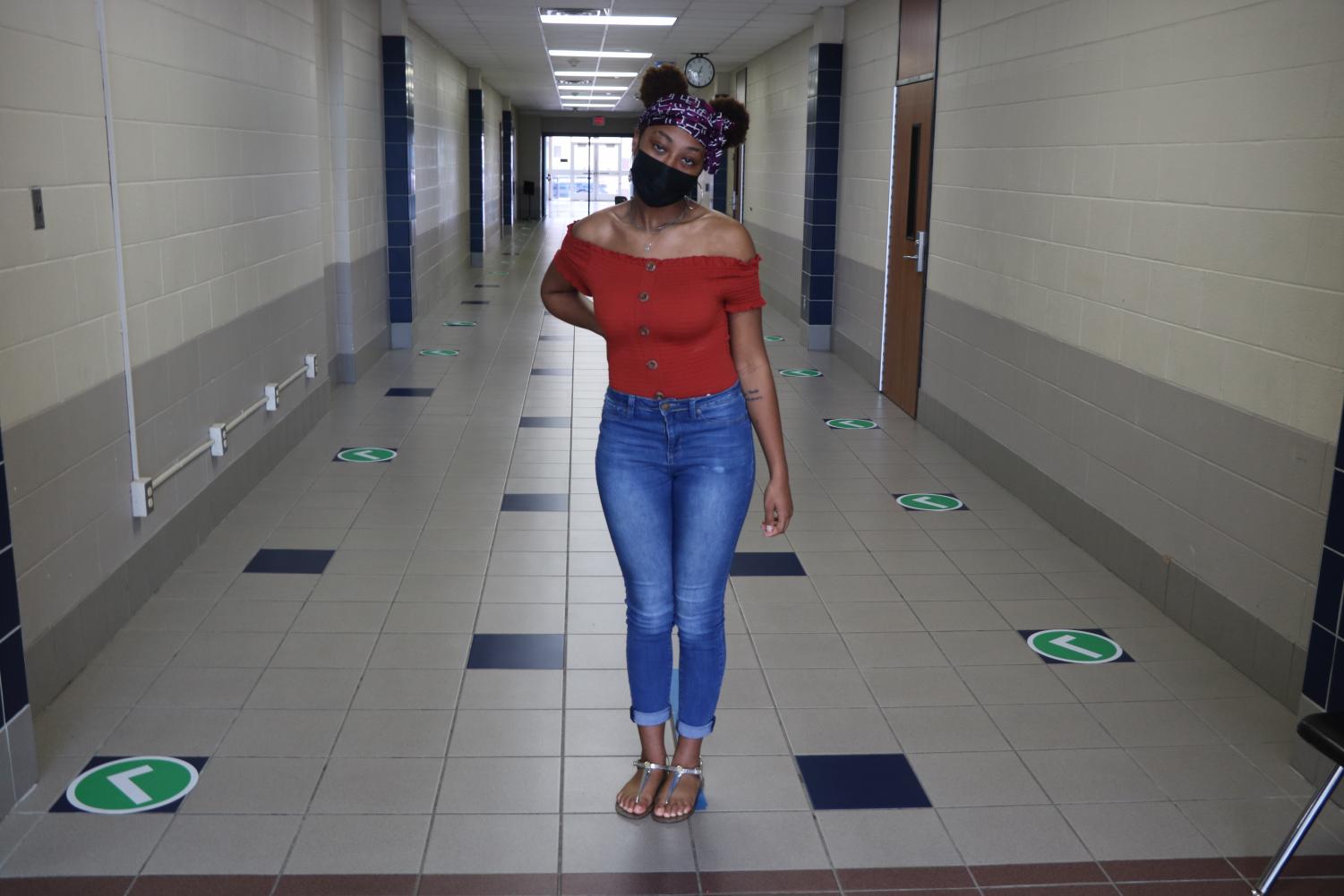 Derek Osborn is a senior who comes to school every day and always has a unique style and it's usually most often very fashionable. In the picture, Derek can be seen wearing a colorful Mardi Gras esque style Shirt, tucked into a pair of Jeans that are cuffed at the bottom, with a Silver Chain Necklace, and for the final touch a pair of White Vans. "Do you like my sneakers?" and to that Derek we say yes we love your Sneakers.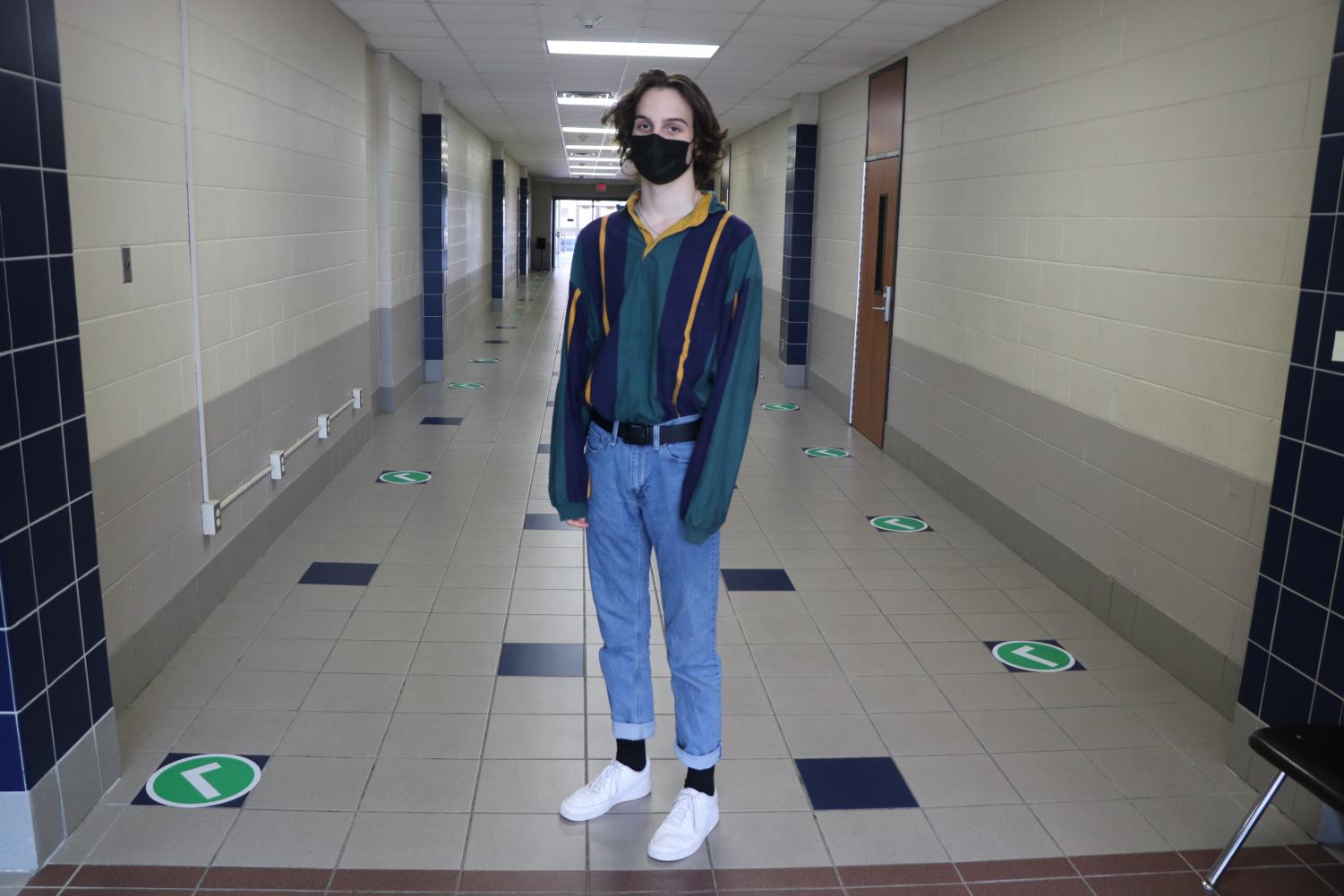 Evelyn Lopez is a senior who is always wearing very bold clothing options yet they always work so well together you won't find another student with a style quite like hers at Creek. Lopez can be seen notably wearing a Silver Necklace, a sort of Black Cardigan over a black shirt that represents the song Punisher by Phoebe Bridges, a long Plaid Skirt, and last but definitely not least she can also be seen wearing Black Vegan Faux Leather esque Boots. "Punisher by Phoebe Bridgers is a really good song" and that is fashionably agreeable.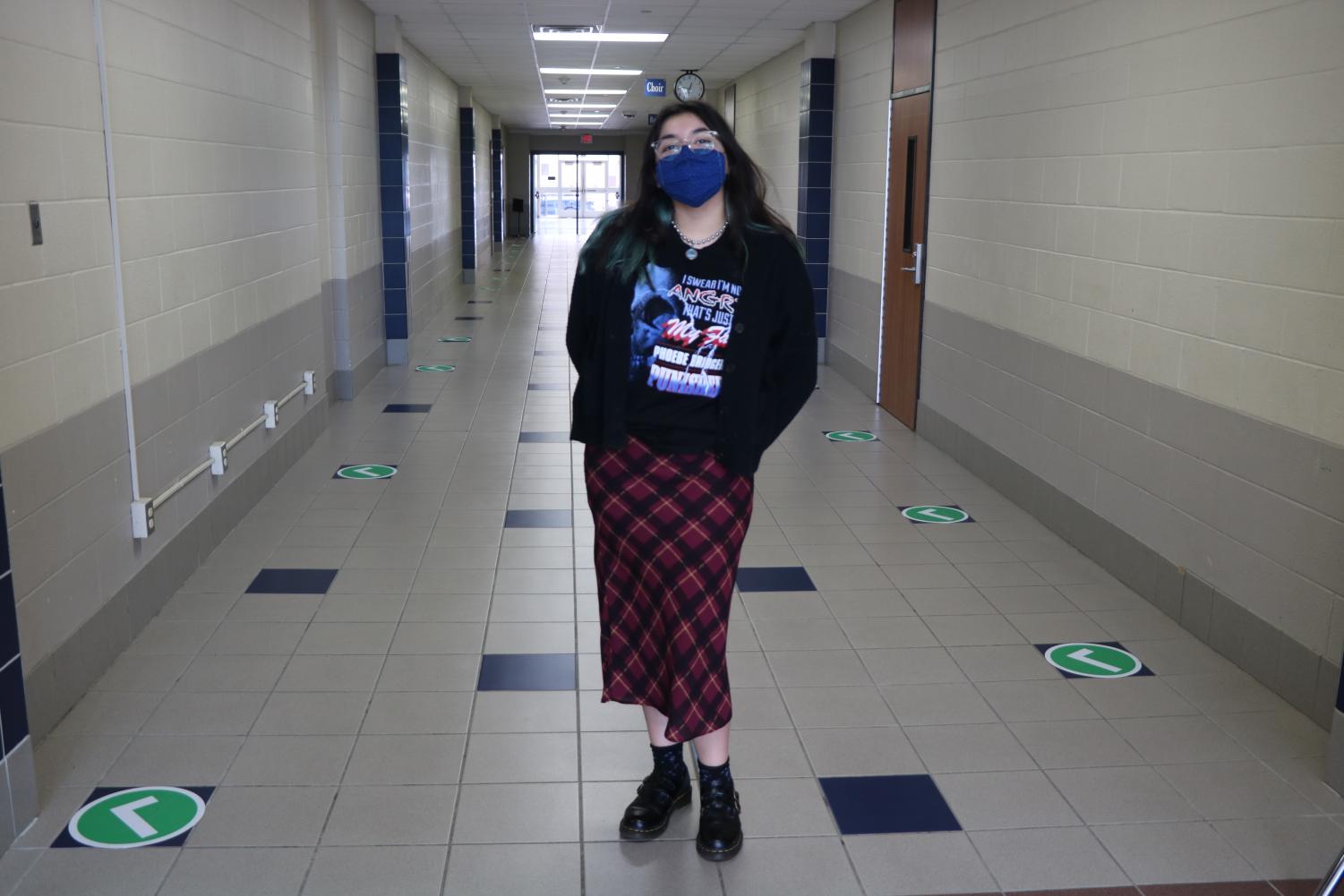 Leave a Comment