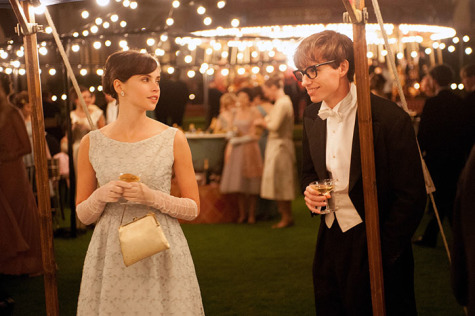 Story by: Audrey Jones, Entertainment/opinion manager

November 14, 2014
"The Theory of Everything" Popular names: Eddie Redmayne Release date: November 7, 2014 The gist: A movie based on the renowned astrophysicist Stephen Hawking and his experience with amyotrophic lateral sclerosis (remember the #IceBucketChallenge?). It sounds boring, but there's a twis...
Story by: Audrey Jones, Reporter

December 2, 2013
1. The movie is a guaranteed action thriller. Killer monkeys, violent district rebellions, destruction of arenas with one arrow, etc. 2. Director Francis Lawrence has experience in other book adaptations like "Water For Elephants" and the hair-raising zombie apocalypse story "I Am Legend." ...