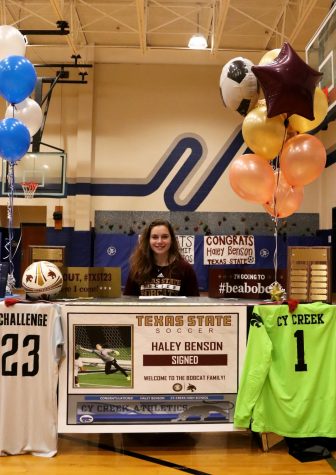 Story by: Sam Howard, Reporter

March 4, 2019
The class of 2019 seniors have plenty of exceptionally talented athletes. As the year comes to an end, many Cougars will be continuing their athletic career in college. Senior Haley Benson has signed to Texas State University on a athletic scholarship for soccer. Benson is an all district goalke...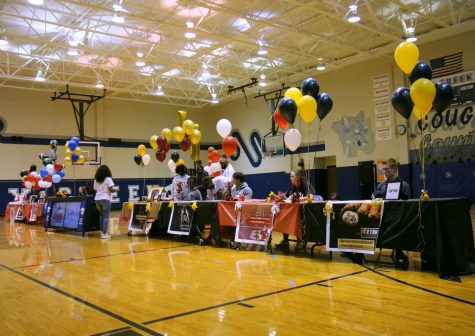 Story by: Kai Fortner, Feature Editor

February 13, 2018
Tears shed, high fives exchanged and cameras flashed as nine seniors signed the official document taking them to the next level. On February 7, seniors across the nation took part in National Signing Day pursing their athletic dreams. Most high school athletes have dreamt of making it to the...