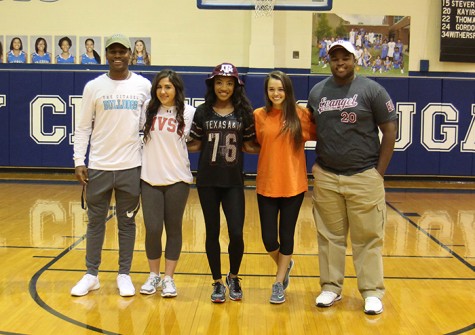 Story by: Chloe Trejo, Co-Editor-in-Chief

February 3, 2016
Cougar athletes were honored on Feb. 3 for National Signing Day, to give support of their commitment to play their sport throughout their college career. 
Story by: Chloe Trejo, Reporter

November 19, 2013
Varsity football started the season with one sophomore, but ended up adding two more in the lineup. Chance Steverson, Luke Allen, and Trey Earls had their name on the varsity team roster in their sophomore year. Although Allen and Earls were moved up from junior varsity due to injuries, Steverson star...