Varsity football flies over the Falcons
Varsity football defeats Jersey Village
More by Chloe Crawford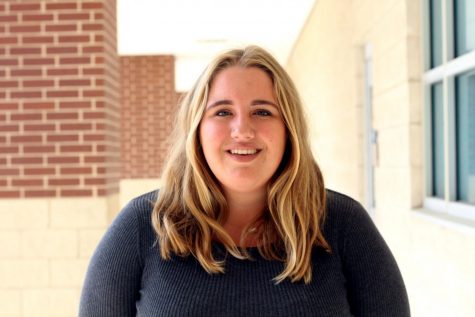 More stories from Chloe Crawford
Varsity football bested the Jersey Village (JV) Falcons at the JV homecoming game last Friday, October 7. The Silvies hosted the Future Silvies, younger girls who participated in the Silvie dance clinic, in future Silvie night, so the Future Silvies got to go on the field with the Silvies. Stands were filled with proud parents popping pictures of their children during the pre-game festivities.
The Cougars started the first quarter when they elected to receive the kickoff punt. The first score came from Creek, but Jersey Village quickly answered with a touchdown. Creek scored again, but Jersey Village answered back and the first quarter ended with both teams tied 14-14.
In the second quarter, the JV Falcons began with a field goal to help them soar above the cougars, but not for long. The Cougars scored a touchdown to boost their score and cut the Falcons' flight on the scoreboard short. They kicked the extra point and brought the score to 21-17. The second quarter presented many challenges in the form of flag to the Cougars but they hurdled them with ease scoring once more before the close of the half with a score of 28-17.
After the halftime fanfare, the third quarter began.  Jersey Village scored first , but it did not take long for the Cougars to answer with a field goal. The next points, a touchdown and an extra point, were grabbed by Creek. They elevated the score to 38-24. The Cougars scored once more to close this quarter with a score of 44-24.
The fourth quarter did not hold any scoring from Creek and only seven points from Jersey Village. However, the Cougars received the ball for the last play of the game and held the ball to grab the win from the Falcons with a score of 44-31.
Leave a Comment