Senior dues information
Opportunity for seniors to save on Class of 2018 products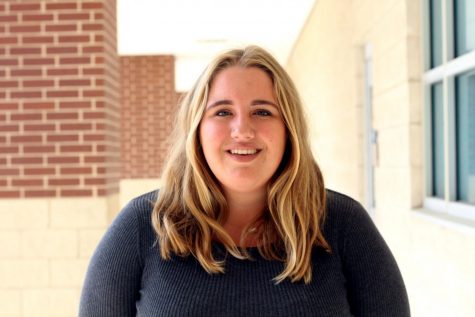 More stories from Chloe Crawford
Seniors will have the option to purchase products through senior dues. These dues cover a prom ticket, a senior class t-shirt, a senior picnic ticket, a senior panoramic picture and a senior breakfast ticket.
Nicole LeClaire and George Heap sponsor the senior class this year. Students can find information pertaining to their senior year on Ms. LeClaire's website.
"The biggest benefit of purchasing the Senior Dues online is convenience and the one stop shopping option,"  LeClaire said. "Senior year gets expensive.  This is a way for students to budget and pay for everything at once, now through the end of January at a discounted price and to prevent having to come up with more money every other month."
Purchasing the bundle means event planners know the budgets in advance  for events like prom and senior picnic.
"When tickets are sold a couple of weeks prior to the event, such as prom, it makes it very difficult to estimate the total amount coming in," LeClaire said.  "The budget for these things is set well in advance so if ticket sales are low, ultimately that means things have to be cut out at the last minute or the cost of tickets have to increase."
This year, however, the yearbook will not come in the senior dues package. Students must purchase it separately.
"Yearbooks may be ordered separately through Balfour," LeClaire said. "The inclusion of the yearbook was difficult to manage logistically so it was decided this year that it would be a separate purchase."
Students can purchase their yearbooks here and find more information for senior year here.
View Comments(1)