Letter from the Editor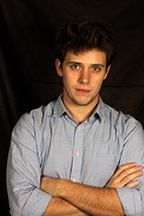 The very first moment I walked through the doors of 1446, I had no idea what I had gotten myself into. Originally, I joined journalism half-heartedly, figuring it would be something I would just drop after the first year. I never knew the blood, sweat and literal tears I would put into this paper, but here I am.
This issue represents the embodiment of these last few years of my time in newspaper. From a burning desire to cover issues that matter to my peers to good design that catches the non-reader, I feel as though the Cougar Connection surpassed limitations and leapt to uncharted territory.
My mission is to take this paper to new levels, to cover stories that matter, just like our sex-ed in-depth story, and make our students and staff self-aware of where they stand in the world around them. That being said, I introduce to readers the first issue of Cougar Connection under my rule.
Leave a Comment