Story by: Chloe Trejo and Hala Khan

December 15, 2015
Hala Khan Three years ago I never would have imagined I'd be a part of the newspaper staff, yet now the journalism room has become my home away from home. I applied for staff at the end of my freshman year, thinking it would look good on my college application, but, that first year was nothi...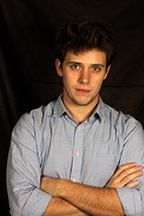 Story by: Colin Morris, Editor in Chief

October 21, 2014
The very first moment I walked through the doors of 1446, I had no idea what I had gotten myself into. Originally, I joined journalism half-heartedly, figuring it would be something I would just drop after the first year. I never knew the blood, sweat and literal tears I would put into this paper, but...