The Contradiction of Restrictions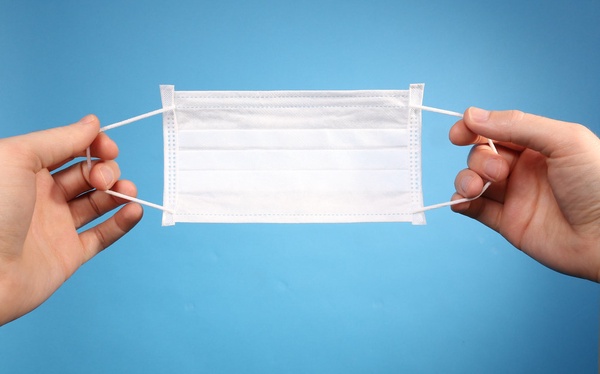 Due to the COVID-19 pandemic, many school activities had to form new restrictions in order to abide by CDC recommendations to ensure student's safety. For Cy-fair, this job fell on the responsibility of two people, one for the fine arts department, and the other for the sports department. Because of this, some inconsistencies between the two departments have started to unveil.
The fine arts department, under direction of Mary Running, has restrictions that seem a bit tedious and overbearing, but only because of safety precautions. The school band must wear specially designed masks that cover their faces while not playing. While playing, the mask, equipped with a movable flap for them to lift, must remain on at all times. This is a better alternative to the first game controversy when the Band wore disposable masks with holes cut into them. In a spectator perspective, to see the students marching and playing an instrument does appear that it may be hard to breathe for some students. Choir now had to transform their concerts from inside the auditorium to an outside, drive-in performance. Theatre no longer has their fall show and musical, only having their UIL season next semester. 
Meanwhile in the sports department, under direction of Ray Zepeda, the rules appear a little bit more lenient. Fall semester sports games remain open for now to spectators, but all who attend must wear a mask. Cross Country runners remain allowed to take off their masks while running, but must maintain 6 to 10 feet from each other, which seems to take away some of the competitive aspect of the meet if students have to be aware of the proximity to other runners. During practice the volleyball team must wear masks, and try to socially distance themselves from one another. The only time allowed to remove masks is while playing on the court. The football team as well have their own set of rules in place including socially distancing during practice, and wearing masks while on the sidelines at games.
Although the rules set in place apply to the whole team, a select few on the team do not take it as seriously as they should, and do not wear their masks while on the sidelines. The argument of physical exertion making it hard for players to mask up makes a valid point. An alternative to this is to make the players stand farther apart from each other rather than bunched together in groups. Due to the lack of precaution, two weeks ago 30 players had to quarantine because of possible exposure. Luckily, all quarantined players have returned back to school healthy and ready to play. 
It should be noted that the fine arts departments strict rules have kept all the students and faculty safe for the time being. This looks like a good time for the sports department to reassess their rules set in place to further ensure the safety of students and faculty from exposure to COVID-19. Even though the thought of having more rules sounds frustrating to some, they only exist to keep everyone in good health. 
One must remember that the entire world has had to give up the "normal" way of living in order to do their part in ending the pandemic. Stricter rules today will make a more free future. 
View Comments(1)