The 411 on Voting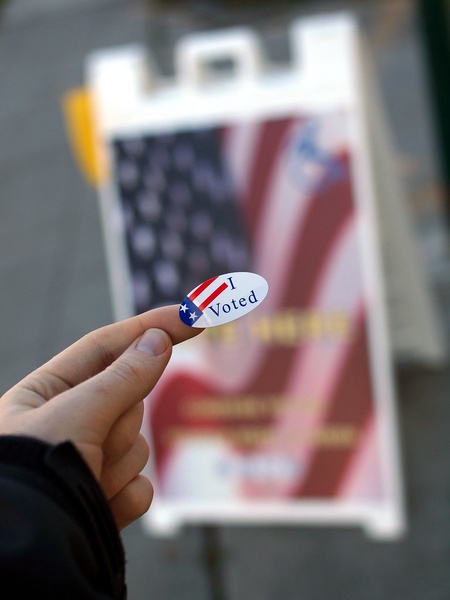 With this election year taking place during a global pandemic, casting your ballot is bound to be a bit different. Here's your 411 on voting in the 2020 election.
Absentee Ballots
An absentee ballot is a vote casted by someone who is unable or unwilling to cast their vote at their assigned voting station. This year, states will make mail in voting a lot easier due to Coronavirus. To get your ballot, you will need to fill out an application. You can use the absentee ballot tool to prepare your document. Once you have your application mailed to you, sign and date the form. This is very important! After you finish filling out the form, return it to your local election office as soon as possible. 
The local election offices will accept mailed or hand delivered applications. They will also accept faxed or emailed applications as long as the original ballot is mailed to the clerk and received by the early voting clerk by the fourth business day after you've submitted your ballot. You can contact your local election office if you have any questions about the process.
Once you have received your ballot, be sure to carefully read and follow the instructions. Sign and date the form where it is indicated. When you are done filling out the ballot, mail it back to the address indicated on the return envelope.  Remember to double check deadlines and be sure to cast your ballot on time so it is counted.
How do I Find a Voting Location?
The best place to find information about early voting is your state or local election office. On the U.S. Voter Foundation website, you can use this  directory to find your state or local election office's website and contact information. On Vote.Org, there's a tool you can use where you can enter your zip code and address to find early in person polling locations in your area. 
Early Voting
Early voting starts on October 13 and ends October 30. Certain locations will allow you to cast your vote early. Down below are the addresses of nearby voting locations.
Prairie A&M University Northwest
9449 Grant Road, Houston, TX 77070
Lakewood Residents Club
15006 Lakewood Forest Drive, Houston, TX 77070
Fairfield Inn And Suites 
10825 North Gessner Road, Houston, TX 77064
City Jersey Village Municipal Government Center
16327 Lakeview Drive, Houston, TX 77040
Saint John Lutheran Church Gym
15235 Spring Cypress Road, Cypress, TX 77429
What You Need To Bring
In order to vote, you will have to bring a photo ID. Some examples are a driver's license, a United States passport, and a personal ID card. 
Leave a Comment