A(riana) Grande Lawsuit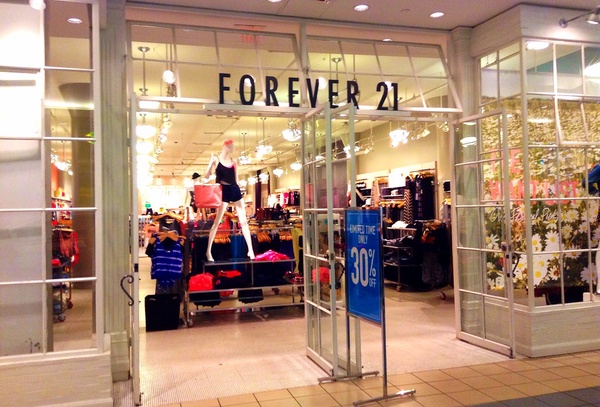 Forever 21 faces a $10 million lawsuit from singer Ariana Grande. The retailer, valued at roughly $6.1 billion, faced backlash after a copyright scandal involving a post on their Instagram. 
Forever 21 attempted an endorsement deal with Grande in late 2018 but she and her team "explicitly declined [requests] due to Forever 21's unwillingness to pay the fair market value for a celebrity of Ms. Grande's stature."
After their failed deal, Forever 21 decided to use an Ariana Grande look-alike in an Instagram post promoting their brand. The model dressed in a similar fashion to Grande and the post's caption used her song lyrics.
Grande claims the company stole her, "…name, likeness and other intellectual property to promote their brands for free."  The suit also alleges Forever 21's look-alike model reenacted scenes and shots from Grande's music videos, specifically "7 Rings."
With many people losing interest in Forever 21 even before this copyright scandal, talks of bankruptcy have spread like wildfire following the lawsuit announcement. Forever 21 has denied these claims for now, but the future of the company remains uncertain.
Leave a Comment