Suspicious Suicide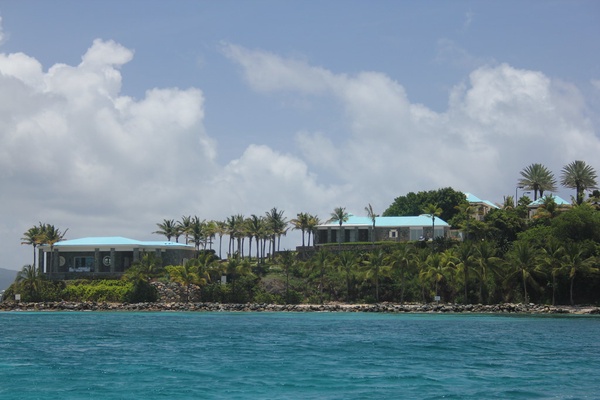 Former financier and convicted sex offender Jeffrey Epstein died in an alleged suicide on August 10th. The money manager was accused of bringing dozens of underage girls to his home and sexually abusing them.
In July, Epstein was arrested in New Jersey and charged with sex trafficking, in connection with allegations that he recruited young girls for sexual puroposes at his homes in New York and Palm Beach. If convicted, he could have faced 45 years in prison. Epstein said that any encounters he had with his accusers were consensual, and that he believed they were 18 at the time. Additionally, he pleaded not guilty to trafficking charges. Meanwhile, disturbing details about Epstein's past have continued to come out, including reports by people who knew the money manager wanted to "seed the human race with his DNA by impregnating women at his vast New Mexico ranch," according to the New York Times.
Mr. Epstein and his personal life have circulated in the media for decades.  Epstein engaged a variety of famous friendships — including Bill Clinton and Donald Trump. Some people speculate that some of these friends may have participated in his abuse of underage girls. Many think that due to these relations, someone may have purposely murdered him in order to prevent crimes of these (and many more) wealthy and powerful people from becoming public knowledge. But how exactly would a murder have occured?
First, let's look at the government. The official Department of Justice's statement on Mr. Epstein goes as follows:
"On Saturday, August 10, 2019, at approximately 6:30 a.m., inmate Jeffrey Edward Epstein was found unresponsive in his cell in the Special Housing Unit from an apparent suicide at the Metropolitan Correctional Center (MCC) in New York, New York. Life-saving measures were initiated immediately by responding staff. Staff requested emergency medical services (EMS) and life-saving efforts continued. Mr. Epstein was transported by EMS to a local hospital for treatment of life-threatening injuries, and subsequently pronounced dead by hospital staff. The FBI is investigating the incident."
The general consensus among conspiracy theorists goes as follows: Wealthy people had connections with Mr. Epstein, who owned a private island. The secluded spit of land, sometimes referred to as "pedophile island" in the aftermath of Epstein's initial prosecution in 2007-2008, has hosted Epstein's rich and famous friends and associates over the years in addition to his ever-present entourage of young women. He also ran a private business from said island, and invited renowned scientists to join him there for conferences. Conspiracists think the "serious irregularities" at the prison were more than just a mistake. In July he was found unconscious on the floor of his cell, prompting suicide-watch measures. 
"Mr. Epstein was later removed from suicide watch after being evaluated by a doctoral-level psychologist who determined that a suicide watch was no longer warranted," Assistant Attorney General Stephen Boyd wrote.
The situation confuses all, fascinates some, and has clear meaning to few. Did Jeffrey Epstein really kill himself — or were there a few strings pulled behind the scenes? For now, all we can do is speculate.
View Comments (1)