Sweets at Creek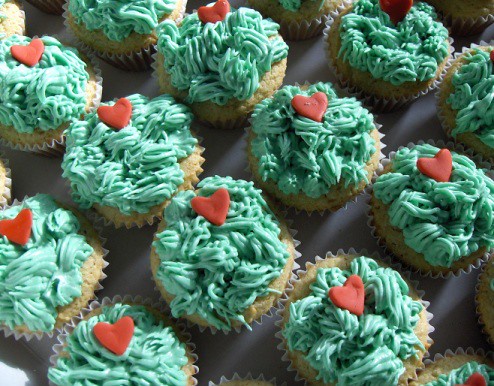 Creek Culinary have recently come together to compete at the annual Cupcake Wars held at Cypress Creek. With a lot of hard work put into the competition, only a select few made it to District.
Senior and district qualifier, Kassandra Chapa, came ready for the event prepared with a second batch.
"We had a practice competition here at school," Chapa said. "Then after that, we had a second batch at the competition."
Along with the taste, appearance holds importance to impress the judges. With her creative mind, Chapa was able to design a beautiful cupcake.
"It was Aztec, so we had chocolate shards on top of the frosting and they were placed around," Chapa said. "The whole cupcake was chocolate with chile, so it was kinda spicy."
Senior and district qualifier Zachary Hayslett has always joined the kitchen when it came to deserts.
"I just grew up with my mom and dad and they cooked a lot around me," Hayslett said. "I just enjoyed cooking so I decided to take culinary and pursue it as a career."
Experienced hands call for unexpected obstacles. Hayslett explains the complications he had while traveling on his way to compete alongside his team at the Berry Center.
"The most stressful part was trying to get my cupcakes out of the container," Hayslett said. "Mine was sandwiched so they kind of sunk in."
With a one of a kind cupcake, Hayslett describes his mouth-watering delicacy that made its way to the competition.
"It was a weird design," Hayslett said. "It was kind of a dark chocolate cupcake with peppermint cream in the middle and sprinkled with peppermint on top."
Although there was not a win, heartfelt joy still filled the air when amongst friends and people alike.
"To see everyone's cupcakes and being there with some friends in the competition was my favorite part," Hayslett said.
View Comments (1)