Old School Homecoming Court takes the stage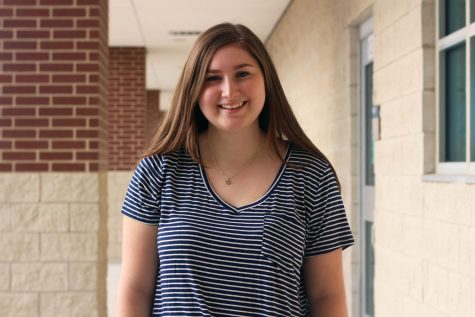 More stories from Paloma de la Riva
This year Cypress Creek hosted the Old School Homecoming Court put on by the National Honor Society to celebrate the special teachers nominated by the student body. The nominees for queen included Mrs. LeClaire, Mrs. Ford, Mrs. King, Mrs. Marz, and Mrs. Murray. The nominees for king included Mr. Carlson, Mr. Lally, Mr. Miller, Mr. Mueller, and Mr. Chandler.
The host announced the winners during the pep rally for the homecoming game. The nominees were voted upon by the student body, honoring certain staff members that students felt deserve extra recognition. The winners include Sylvia Ford and Thomas Miller, both World History AP teachers.
Ford said she felt shocked when she was nominated because so many other teachers deserve it as well. She congratulated the National Honor Society members for their success in putting the entire event together.  
"When I found out I was nominated I was so honored," Ford said. "I was touched, I actually cried, I thought it was the coolest thing."
Ford said, despite her students telling her she would come out as the winner, she remained in shock by the news when she heard the announcement at the pep rally. Ford wheeled down the court in her flame styled wheelchair, decorated with a cape and crown.
"It was one of the neatest things that happened to me, especially since I'm retiring," Ford said. "The reason I keep teaching is because I love the kids and it makes me feel good to know they love me back."
Thomas Miller said he felt surprised when he found out he was nominated. He was dragged down the court by the mongols, a joke that stems from his teachings of World History AP.
"There's a lot of other teachers that students respect and love," Miller said. "To be a part of that group was really cool."
Leave a Comment