Creek crushes cupcake competition
Culinary department takes top awards at district cupcake competition
More by Paloma de la Riva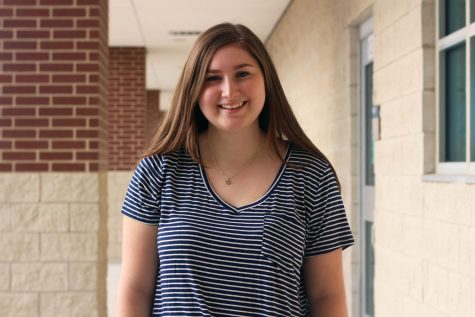 More stories from Paloma de la Riva
Creek crushes cupcake competition by placing first and second and winning most unique flavor at the annual Berry center's Cupcake Battle.
Senior Julissa Garcia earned first place with her pina colada cupcake with cream cheese frosting. Despite Julissa's hard work and dedication, she remained shocked when she heard her name.
"I didn't even know they called my name," Garcia said. "I was like 'that is not me. You have the wrong name.' It was my first time winning anything ever, so it was pretty amazing."
However, she believes winning does not mean everything. Garcia believes one should not go to a competition expecting to win.
            "You do it for the experience and because you love it," Garcia said. "That's why I do it."
Junior Jessica McHan had a similar reaction when she heard her name called for second place for her coffee chocolate cupcake with a peanut buttercream frosting. The best thing she could ask for, however, came with a compliment from her teacher Mr. Smith.   
"Usually when I ask him what's something I can change he has a long list of everything I could do to make it better," McHan said. "But all he said was they're good; I know that means in his eyes that was the utmost compliment. So I felt really honored."
Honorable mention:
Julissa Garcia – first place; practicum level
Jessica McHan – second place; practicum level
Carrington Connor – Most unique flavor; culinary level  
View Comments (2)