"Once a cougar, always a cougar": Principal Vicki Snokhous retires after 39 years
Dozens of campuses, hundreds of educators, and thousands of students. In a career spanning almost four decades, Principal Vicki Snokhous has left a legacy of leadership and perseverance.
Snokhous announced her retirement earlier this school year after 39 years of working in education. As Cy Creek enters a new era, staff and students alike reflect on the effects of her work as an educator, advocate, and leader.
Snokhous became the principal of Cy Creek in October of 2015 after 18 years of working in CFISD.
"It's just been in me," Snokhous said. "I've always been bossy so I guess that's how I got to be a principal, not afraid to say what needs to be said to people or do what needs to be done."
Prior to joining Cy Creek, Snokhous had been the principal of Arnold Middle School. Snokhous got her start in CFISD as an eighth grade science teacher at Dean Middle School.
"I was very excited to be back around [high school students]," Snokhous said. "With all that excitement, I knew I had a lot of work ahead of me and I was excited for the challenge and to work with the faculty and staff of Cypress Creek High School."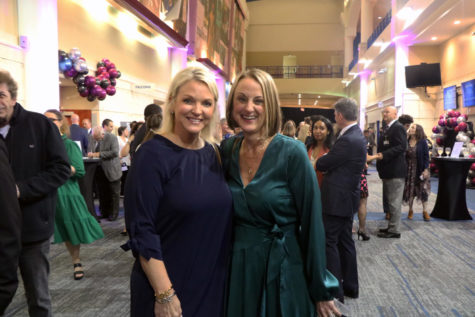 Educators all across the campus, from club sponsors to Dual Credit teachers, have worked with Snokhous directly. Math teacher David Hunt sees Snokhous' impact in her actions.
"Snokhous' mark on our campus here in Cypress Creek has been really one of selfless and serving leadership," Hunt said. "[Snokhous] is not above helping out: at the cafeteria, helping out students, a lot of duties that teachers, assistant principals and counselors would typically do."
With Snokhous' active role on campus, Assistant Principal Michael George can see its effect on the Cy Creek atmosphere.
"Snokhous has a tremendous atmosphere and it really shines through, not just at sporting events or at concerts or dance competitions, but really connects with our students every day," George said. "Making little pauses in the hallway, command, and at buses, her spirit and her pride for Cy Creek shines through."
Some members of the Cy Creek staff have known Snokhous for years.
"I first met [Snokhous] when our daughters were on elementary cheer teams together," Coordinating Counselor Tammy Maaz said. "I later went to work for her in 2011 at Arnold Middle School."
"I collaborate with [Snokhous] on a daily basis and she is absolutely the best boss I could have ever had," Maaz said.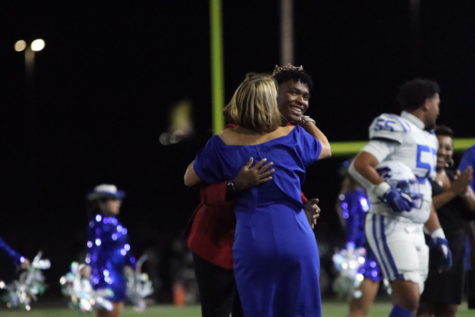 Even new additions, like CeCe, the comfort dog, have been welcomed on campus.
"[Snokhous] loves CeCe," Maaz said. "[Snokhous] gets down on the ground, plays with her, and loves her so much. The joy on her face when she is with CeCe is priceless."
Assistant Principal Jenna Box first met Snokhous 15 years ago at Arnold Middle School, first as a teacher, then an Academic Achievement Specialist, and then as an Assistant Principal.
"I followed her here to be an AP, and we have worked here together for about eight years," Box said. "Her door is always open for me to seek advice."
In the hecticness of day-to-day life, there are lots of decisions to be made at Cy Creek.
"What I think about the most when I think of [Snokhous] is how she makes all her decisions," Box said. "She always asks, 'What is best for the kids?' She only wants the best for the students here."
Above all, Snokhous places faith in her students and constantly works toward their betterment.
"Snokhous' passion is always doing what is best for students," Clinkscale said. "She is a firm believer that every day is a clean slate, and we all deserve a second chance."
"[Snokhous] is, was, and will always be one of the hardest working people I know," Clinkscale said. "She never asks anyone to do something she isn't willing to do herself."
"Without her influence, I wouldn't be where I am today," Clinkscale said. "She has impacted thousands of students and staff members in her 37 years of being an educator."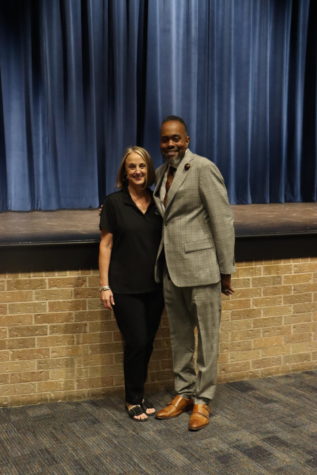 Throughout her career, Snokhous has worked at many different campuses, working with students of all ages.
"I know that she is still in touch with many former students and staff members from earlier in her career, and any one of them will tell you the same as me—they wouldn't be who they are without her influence," Clinkscale said.
Senior Chandler Collins was nominated by Snokhous to be a member of the Superintendent Student Leadership Advisory Council to represent Cy Creek at the district level."Knowing that [Snokhous] sees me that way is very nice," Collins said. "It's like she really is seeing all the students from all the different organizations and recognizing us."
Snokhous' roots in student advocacy trail back almost four decades, when she was just a teacher making her first call to a student's home.
"The dad said to me, and I quote, 'We'll just beat it with a stick, that's what I do' and that really opened my eyes," Snokhous said. "Not all students had the life that I had."
Equipped with increased awareness and a conscientious approach, Snokhous recognizes the importance of different perspectives.
"I have a mother and father that have been married for 65 years, that supported me, that fixed me breakfast, that got me where I needed to be," Snokhous said. "Not every student had the life I had; I need to listen to their story."
In the distinction between the comforts of her own upbringing and the tumultuous lives of the students in her care, Snokhous found the value in championing for students.
"I need to see where they're coming from and learn from them and help understand and then help them get to wherever it is they want to be," Snokhous said. "If that's to get their cosmetology certificate, if that's to get admitted to an Ivy League School, whatever that may be, I hope that I can provide them the means and the opportunity to achieve their goals."
Snokhous has left a legacy of student advancement by inspiring teachers to achieve, leading an empowered administrative team, and providing unconditional support toward student success.
"All my final words are that I wish you well," Snokhous said. "It's been a great ride and I wish nothing but success for you. It has truly been an honor to serve, serve you and work with you and I will wear my blue proudly, and once a cougar, always a cougar. Ahh CC WHAT!"
Additional reporting by: Mia Careaga, Anisa Tran, and Jasmine De Jesus
View Comments (2)