Aspire to Inspire
More by Libby Sullivan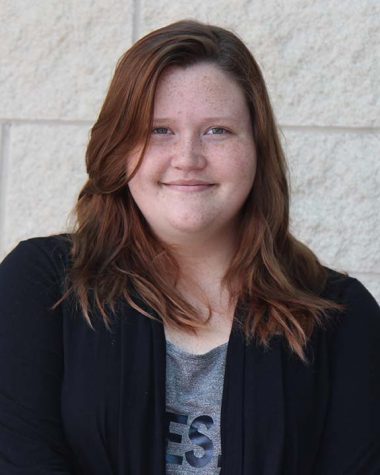 More stories from Libby Sullivan
The tapping of computer keys, the rapid clicking of cameras and the constant hum of students' voices filled the Marriott Quorum. All of the noises leading to one culminating task – to record history and make blank pages into memories.
From across the country, hundreds of high school publication staff students sacrifice days of their summer to gather at newspaper and yearbook conferences to learn new skills and improve their school's publications.
The first camp of the summer took place in Dallas, Texas between June 26 and June 30. Students who went to the Gloria Shields All-American Publications Workshop took rigorous classes taught by experts in their journalistic fields.
"It was a workshop designed for students in the journalism field to learn and practice their specific roles," sophomore Kai Fortner said. "I learned how to properly write stories and i was given the chance to meet new people."
Newspaper students had the opportunity to take classes that either: introduced them to basic writing styles, taught them more advanced writing methods or how to properly lead a publication staff.
"I took specialized writing, but the class called it the "Love Covenant" because everyone there was supposed to be accepting and supportive," senior Alexis Garrison said. "I felt like I learned a lot about the development of a good story and the class felt like a family by the end of the trip."
Alongside newspaper staffers, yearbook students strived to create a better yearbook by taking classes that: taught a large range of photography skills, helped students advance their knowledge of computer programs like indesign and photoshop or taught students how to lead the yearbook staff.
"Staffers [and] editors learn how to create a successful yearbook by learning skills like how to write captions, rules on design and use a camera," senior Paige Kuhn said. "We take expert advice and opinions to help create the best book possible and use what we learn about photography, design and writing and put it together into the yearbook."
The journey of summer conferences did not end for yearbook staffers after Gloria Shields. Students then journeyed to College Station for Balfour camp between July 22 and July 24. There the yearbook staffers received professional help with the design of the yearbook and came up with ideas for the next book.
"At Balfour camp I got to spend most of my time designing stuff for next year's book and working with the other editors, it was tons of fun," junior Grace Grantham said.
Even though the camps require a considerable amount of dedication and time in student's summer, the newspaper and yearbook staffers always enjoy camp and students like Fortner look forward to a return next year.
"At first i wasn't really sure about what i was getting into when I chose newspaper, so I wanted to learn the overview of the class," Fortner said. "[Now] I think it's a great opportunity to express what goes on in not only our school, but as well as our community."
Leave a Comment