Fernando Marquecho named Mr. Cy Creek 2012
As the curtains opened to start Mr. Cy Creek with a western-style dance, senior Fernando Morquecho said his anxiety disappeared.
"I felt excited, happy and a little bit of nervousness at first, fashionable and glamorous during the formal wear," he said .
Morquecho and 27 other contestants and their escorts participated in the Mr. Cy Creek Pageant on Dec. 14. Mr. Cy Creek is a fundraiser for the Silverados, with all profits going back into Silvie funds for trips and contests.
Morquecho's escort, senior Gabrielle Barnett, said being a Silvie helped give them an edge when it came to dance routines.
"I think we won because we did everything together and our creativity," she said. "We both played the cello together during the talent portion."
Besides being crowned Mr. Cy Creek, Morquecho won first runner-up for best swimwear and best talent and second runner-up for best formal wear.
"Before the dance we were just trying to remember how the dance went because we didn't practice it a lot and [Barnett] had it down pretty well, but my story is different," Morquecho said. "I kept forgetting parts of the dance when we rehearsed as a group, but when we went out there during the actual performance I actually didn't mess up. At least not that badly."
Morquecho said the best part was being able to go out in front of all the people watching and cheering along, as well as getting to see his friends who competed.
"When they called my name to go up there as one of the three finalists I just couldn't believe that I had to go up there again," he said. "I was just really shocked and happy and as you can imagine, when I was announced as the last finalist I was just beyond excited."
Contestant choice awards
Mr. Congeniality- Stephen Medlin
Mr. Metro- Colton Earnhart
Miss Congeniality- Laynie Hardisty
Miss Arm Candy- Taylor Czernohus
Student choice award
Best Smile-Jonathan D. Nguyen
Best Eyes- Mark Richardson
Best Pockets- Montrell Releford
Judges Award:
Swimwear
2nd Runner Up-Griffin Warner
1st Runner Up- Fernando Morquecho
Best Swimwear- Dylan Pugliese
Talent
2nd Runner Up- Connor More
1st Runner Up-  Fernando Morquecho
Best Talent- Montrell Releford
Formalwear
2nd Runner Up- Fernando Morquecho
1st Runner Up- Jose Guevara
Best Formal Wear- James haralson
Most Entertaining
2nd Runner Up- Kyle Huff
1st Runner Up- Jacob Eissler
Most Entertaining- Forrest Wolfe
Most Photogenic
2nd Runner Up- Rodrigo Cravey
1st Runner Up-Fisher Barr
Most Photogenic-Brian Gravesmill
2nd Runner Up- Forrest Wolfe
1st Runner Up- Montrell Releford
Mr.Cy Creek 2012- Fernando Morquecho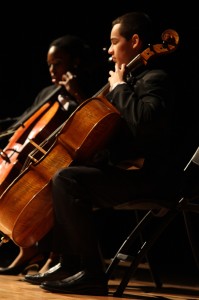 Leave a Comment