Spreading The Love: D.I.Y. Valentine Gift Ideas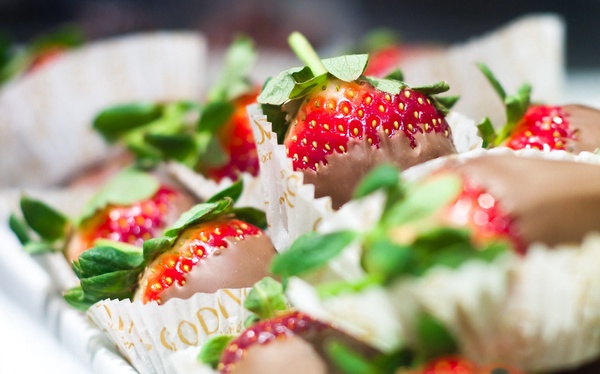 Valentine's Day–a time of romance, roses, and sweet gestures. It's the perfect time to show your favorite people how much you love and appreciate them. Down below are some simple gift ideas to give your valentine.
Personalized Gift Box ($$)
The best gifts always come from the heart and have lots of meaning. This gift will leave your Valentine swooning over how much thought you put into it.
Materials
-A shoebox
-Newspaper
-Paint and paintbrushes
-Tissue paper
-Sparkling lights (optional)
-Pictures of you and the person you're giving the gift to
-Your person's favorite snacks
-Pen and paper (optional)
Instructions
1. Before you start painting, spread newspaper over your workspace to prevent making a mess. Once you are ready, start painting your box any way you'd like.
2. Once your box is painted and dry, open the box. On the inside of the shoebox lid using the pictures of you and your person, make a collage to add a personal touch.
3. Add the tissue paper to the bottom of the box. If you have sparkling lights, tape them around the inside of the box. Turn them on when giving the gift to your person.
4. Once done, put snacks, love letters, and whatever else you'd like to give them inside.
Now you have a super heartfelt gift to give your Valentine!
"I Love You" Jar ($)
This jar will definitely make your Valentine feel warm and loved. Remind them that they're special with this simple yet sweet gift.
Materials:
-A Mason jar
-Pen
-Paper
Instructions
1. On a piece of paper, write down things you love about your Valentine.
2. Once you are finished, cut the paper into strips and fold.
3. Fill the jar with the strips of paper with the reasons you love your Valentine.
And you're done! Although it's simple, your Valentine will definitely feel your fondness for them.
Chocolate Covered Strawberries
These classic, delicious treats will make a perfect gift for your special ones.
Ingredients
-A pound of strawberries
-6 ounces of chopped semisweet chocolate
-3 ounces of chopped white chocolate
-A tray
-Parchment Paper
-A microwave safe bowl
Instructions
1. First, wash your strawberries thoroughly. Pat dry after.
2. Put your semisweet chocolate into a bowl. Microwave for 30 second increments and stir until smooth.
3. Once your chocolate is ready, dip your strawberries. Once you have dipped them, place on a tray with parchment paper.
4. When you are done dipping your strawberries, place the tray in the freezer for 15 minutes.
5. Once the chocolate is done hardening, melt your white chocolate and drizzle onto the strawberries.
Now you have a sweet and tasty treat for your Valentine!
Take this special day to remind the people close to you that they're appreciated and spread the love.
Leave a Comment