Heart Made and Homemade: DIY Christmas Gift Ideas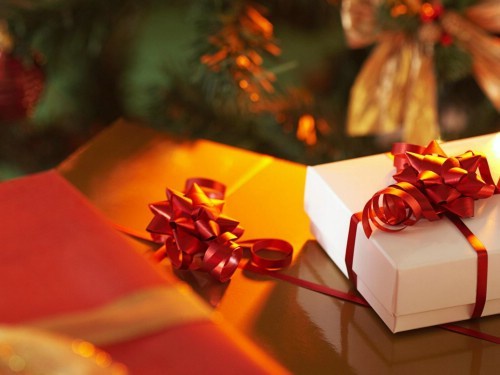 With the holidays coming around, it's time to celebrate the most wonderful time of the year: Christmas time. A good way to show people love and appreciation is through gift giving.
Here are a few DIY Christmas presents that are easy and fun to make and are sure to make someone feel appreciated!
Hot Chocolate Stirrers ($)
These deliciously sweet treats are easy and fun to make. Stir the chocolate covered candy cane in a mug of warm milk. The chocolate will melt, resulting in a cup of hot chocolate.
Ingredients
Ingredients can be found at the grocery store or in your pantry.
One package of candy canes
A bag of semi sweet chocolate chips
One bag of large marshmallows
One sheet of parchment paper
Instructions
Before you start making this sweet treat, make sure to wash your hands with hot water and soap for at least 30 seconds.
Unwrap some candy canes and break them into pieces. You can use a blender or food processor. If none of the equipment is available to you, a heavy pan, hammer, or rubber mallet will work.
Put your chocolate chips into a microwave safe bowl and warm in 30 second intervals until smooth.
After your chocolate is melted, dip your candy canes into the chocolate and sprinkle on the crushed candy canes. Place the candy on a piece of parchment paper
Put your marshmallows on the parchment paper and mist lightly with water. Sprinkle crushed candy canes onto the marshmallows.
Put in the freezer to chill for an hour.
Once your treat is cold and ready, use it by stirring the candy cane in a hot glass of milk and adding the marshmallows. Enjoy!
Mason Jar Candles ($$)
Candles are always a classic and appreciated gift, and will give your loved one's home a lovely scent and holiday cheer. These well loved presents are relatively simple to make.
Materials
You can find the supplies in your kitchen and grocery store.
A pot
A stove
Wax
A wick
A Mason jar
Essential oil (optional)
Food coloring (optional)
Skewers or popsicle sticks
Instructions
Place your wick and position it in your mason jar.
On the stove, heat your wax in a pot. If you have food coloring and essential oil, you can add it to your wax as it melts.
Keep your wick in place by using popsicle sticks or skewers. Carefully pour the wax into the Mason jar and let it cool. Once your wax is cooled, cut your wick to size.
Gift your homemade candle to your loved one and receive their present of happiness and appreciation!
DIY Graphic Hoodie ($$$)
With winter arriving, a graphic hoodie to keep your loved one warm would be a perfect gift. The materials can easily be found in your home and kitchen.
Materials
Plastic wrap
A printer
Parchment paper
A hoodie
An iron
Instructions
Using Pinterest, Google, or anywhere you can get the picture or design you want, find a graphic you like and print it out. Once your image is printed out, cut it.
Take your plastic wrap and cover the picture, Hold the excess wrap to the back of the image.
Place your image on your hoodie and cover it with parchment paper.
Before using the iron, turn the settings to high and turn off the steam. Iron over the image, especially the corners to ensure it doesn't fall off.
Let the image cool from 1-2 minutes and peel off the parchment paper.
Voila! Your graphic hoodie is all done.
Have fun and happy holidays! – The Cougar Connection
Leave a Comment