A "Bomb" Recipe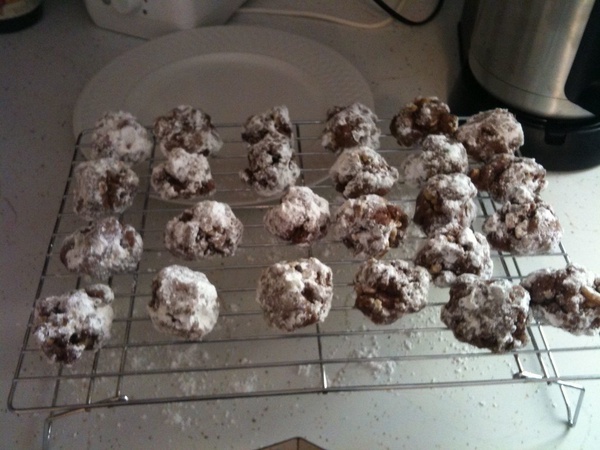 With December taking the hectic 2020 year to a close, many have been looking forward to the up and coming holidays. From Christmas, to Hanukkah, and even Kwanzaa, the search for a tasty treat to light up the season has begun. Well fear no more, because these hot chocolate bombs will put an end to the hunt and a rich flavor left in your mouth.
The Ingredients & Supplies ($$)
Either from your local grocery store, or from your lovely pantry at home, here's a list of ingredients and baking supplies that you will need:
-1 Half circle shaped mold
-A trusty piece of parchment paper
-Hot cocoa powder
-2 Spoons
-One pack of marshmallows
-Meltable chocolate (any flavor works perfectly fine)
Making The Hot Chocolate Bombs:
-Take your prefered regular chocolate and melt it on the stove top using the double boil method, or you can melt the chocolate in your microwave, whichever you would like.
-Once the chocolate has been successfully melted, grab one of your spoons and place about three spoonfuls into one of the circular molds. Spread the chocolate around the entire mold making sure to reach every spot of the circle. This step is extremely crucial in making sure your hot chocolate balls turn out successful. Using the rest of the melted chocolate fill the rest of the molds.
-After you are done filling the molds, place them into the fridge to cool down and solidify. This step should take close to 15 minutes. While waiting for the chocolate to harden, treat yourself to a Hallmark Christmas movie.
-Once the chocolate has solidified, take the molds out of the refrigerator. Using the same spoon from earlier, place the silverware into the microwave for about seven seconds. Now remember, the goal is to heat up the spoon not burn your house down. If any random noise comes from your microwave please take the spoon out.
-Allow the spoon to cool down just a little before handling it. While waiting for the spoon to slightly cool take two halves of a circle out of the mold. Take the other spoon that you have and scoop three generous spoonfuls of cocoa powder into one half of a circle. Gently sprinkle some marshmallows inside of the chocolate ball half that has the cocoa powder. Take the warm spoon and trace the edge of the half just enough to melt the top layer of chocolate. Once melted take the other half of the circle and place it on top of the half with the cocoa powder and marshmallows. After completing this step the chocolate bomb should be molded together and completed.
After completing the steps above, remarkable hot chocolate balls will be in your presence. Feel free to share with others, or eat them all by yourself if deemed necessary. Happy Holidays! Here's to a better year!
Leave a Comment