The 2020 Emmy Awards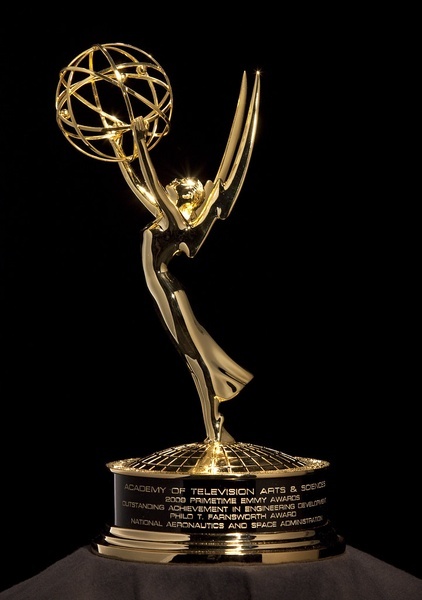 The annual Emmy award ceremony held its 72nd show on September 20 to award the accomplishments made in film and television during the previous year. With the current pandemic, some changes in the usual routine of the night occured. The show took place at the Staples Center in downtown Los Angeles while winners gave their speeches from the comfort of their own homes to decrease the spread of the COVID-19.
Hosting the Emmy awards this year was no other than talk show host Jimmy Kimmel. Kimmel made numerous jokes throughout the night surrounding President Trump, quarantine, and the Coronavirus by stating, "You can't have a virus without a host." 
Despite there being no audience in person, Kimmel kept the online viewers entertained and kept the usual excitement of the Emmys present. 
A memorable moment of the night included Zendaya receiving the "Lead Actress in a Drama Series" award for her role as "Rue Bennet" in HBO's Euphoria. With the award, Zendaya became the youngest woman to win the title.
Continuing on with history making, Schitt's Creek, the CBC Canadian comedy, set never before seen records and took home a total of nine Emmys, breaking the accomplishment for most wins for a comedy series in a single year. 
During his acceptance speech after winning, Daniel Levy, awarded "Best Supporting Actor" for his work on the show, stated "Our show, at its core, is about the transformational effects of love and acceptance, and that is something that we need more of now than we've ever needed before," said Levy. "And I just wanted to say, for any of you who have not registered to vote, please do so, and then go out and vote." 
Earning the title "Most political Emmys Ever" from the media, the award show did not shy away from discussing the current social issues that are facing America. In addition to Daniel Levy, celebrities such as Regina King and Mark Ruffalo also urged viewers to use their voice and vote in November… others were a bit more political. 
Although the usual format of the Emmys changed due to COVID circumstances, the night was still filled with many great moments. Even with a pandemic, the Emmys did not lose their signature charm and showed the magic of the entertainment industry.
For a full list of the winners, visit the Emmys website.
Leave a Comment