Quarantine Movie Night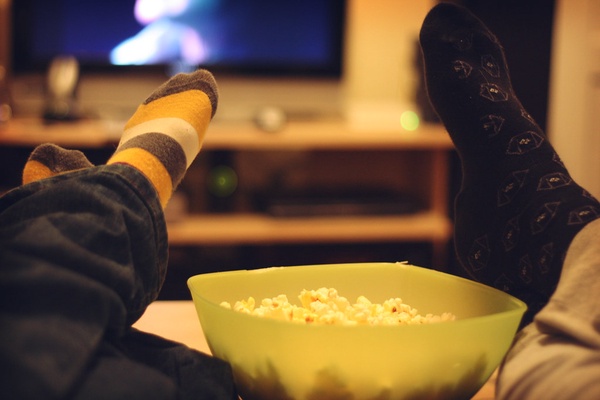 With the Coronavirus forcing us to practice social distancing and stay in our homes, finding something to keep ourselves entertained throughout the day can be quite difficult. Luckily, there is a large selection of movies on numerous different services to help pass the time. While there are thousands of different movies available to watch online right now, here are some recommendations to help get you started.
If you have an Amazon Prime account, you will have access to the movie Honey Boy. This autobiographical film follows a 12-year-old child actor named Otis and his abusive, alcoholic father and their contentious relationship over the course of a decade. With the use of incredible writing, great acting, and amazing storytelling, this movie very effectively shows the audience how the development of PTSD can affect someone's life. If you have an Amazon Prime account, this movie is definitely worth the watch!
On Hulu, the movie Super 8 is a great selection. In 1979, a group of kids working to complete a film witness a terrible train accident that contained an alien. The group goes on a journey to uncover the truth and find a way to send the alien back to its home planet. While some of the characters do have pretty boring arcs and some feel like they do not quite fit into the story, it more than makes up for it with interesting storytelling and thrilling scenes that will keep you on the edge of your seats. Lots of the humor and story is very similar to the hit show Stranger Things, mysterious government projects, supernatural forces, the list goes on and on. Fans of Stranger Things will surely find much enjoyment in this movie.
Another thrilling film, offered exclusively on Netflix, I Don't Feel at Home in this World Anymore follows Ruth, a nurse who has recently been robbed, and her neighbor Tony as they set out to find the culprit. This film is a great blend of comedy, horror, and self-commentary, one moment I found myself gazing at a romantic scene, the next I was covering my face in an attempt to look away. With all of its plot twists and action, this movie is sure to pique your interest from beginning to end.
These are only a select few of my favorite movies that I have watched, but there are many more movies out there waiting to be discovered. With all that's been happening in the world, treat yourself to a couple of hours of being engulfed into the world of film!  
On a separate note, while we are supposed to be social distancing, we are still able to watch our favorite movies together thanks to Netflix Party, a new Google Chrome extension. Netflix Party synchronizes video playback and adds a group chat so we can still enjoy our favorite Netflix movies or TV shows together. Netflix Party only works on the Chrome browser and only on desktops and laptops. Just because we are social distancing, does not mean we can't enjoy a long-distance movie night!
Leave a Comment